Just like any other operating system, Android It has default applications with which the user can open different file types. Typically, users install (besides built-in applications) More applications open the same file type (browsers, Launch, media players etc..), being forced to choose only one of them will open the file in an default. And when you want to change default application for a particular type of file, it is necessary deletion settings to that of system settings (Where to install a new application for that file type, users will have to choose again default application therefor if you want to set as default an application already installed, follow the instructions below).
How can we reset (clear) / change default applications in Android?
Default App Manager is a application for Android (Available in both lite version, freeAnd in Palta versionWithout commercials) that enables the user to manage default applications system. It displays all the applications set as default in a single list and enables users to reset them (giving tap the button Clear beside each application) directly from that screen, without the need manual reset thereof. Change default applications to do list categories (Audio, video, calendar, messaging, etc).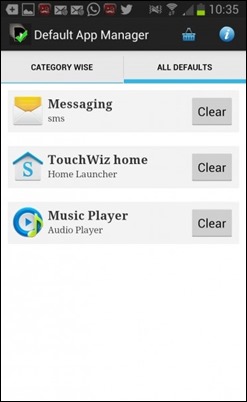 Download Default App Manager Lite (via Google Play).
If you wish to reset / change default applications manual in Android Settings, Follow the steps below:
open Settings > Aplication manager
at the top of the screen (above the list of applications) give swipe (Drag your finger) to the right until you select All
identified application (Or applications, but you will have to repeat the steps for each of them) that do not want to use that default tap on it and give
the respective application settings, go down with your finger (scroll down) Until you reach the setting Launch by default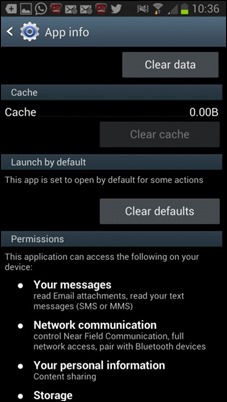 give tap the button Clear defaults (It is only active if the application is set as default application)
to choose another application as default for that file type, try to open a file, then select the desired application from options displayed system (You can select the application to always open this type of file in default mode, or that it will open the file only once).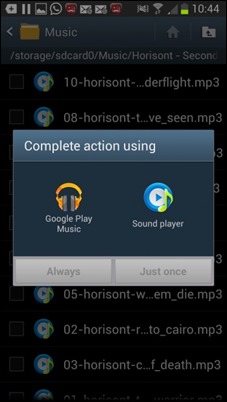 Note: The tutorial applies to all recent versions of Android (certain steps may be slightly different depending on the manufacturer / brand devices).
STEALTH SETTINGS - How to clear or modify the default Android apps
How can reset or change the default applications in Android