In some cases, users Windows can see that firewall native system not work properly. In fact, most likely, the system will display a warning such as Windows Firewall either stopped or shows functional errors (In most cases, this happens when system is infected and using security programs not compatible Windows Firewall). Sometimes, users manually configured firewall settings, And after some time they want to return to default settings thereof.
If you are using Windows 8 or Windows 8.1 and you want to reset the Windows Firewall to its default settingsWhatever reason, the instructions below will be helpful.
How to restore default settings for Windows Firewall in Windows 8.1?
open control Panel (type: control.exe in Run) And click on System and Security > Windows Firewall
on the left panel, click on the option Restore defaults
in the open window, click again Restore defaultsThen confirm by clicking the button And it is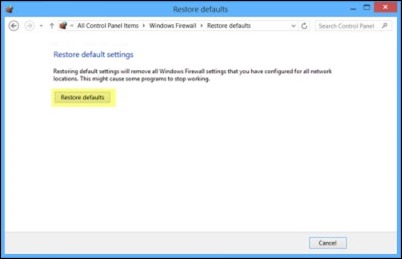 You can also reset Windows Firewall settings via Command Prompt, By using command-line netsh advfirewall reset (For detailed information about what this command, type in cmd netsh advfirewall?). When the operation is complete, the command prompt will display the message OK.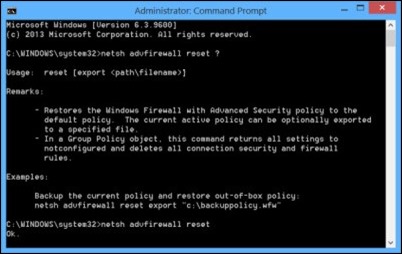 Order will restore policy Windows Firewall with Advanced Security la default settings and will erase all Safety connection si Firewall Rules set by the user.
Note: Tutorial available for Windows 7.
STEALTH SETTINGS - How to reset Windows Firewaal to ITS default settings in Windows 8 / 8.1
How can we reset the Windows Firewall to default settings in Windows 8 / 8.1