In OS versions previous Windows 8, booting in Safe Mode It was done very simply by pressing F8 right after startup (Before it boot). Although it is possible activation booting in Safe Mode with the help key F8 and for Windows 8 si Windows 8.1In default way things are slightly more complicated: you must first access the menu Advanced Startup Options (Hold Shift and also select Restart from Power menu), Then select options Troubleshoot > Advanced Options > Startup Settings > RestartThen press F4 key to boot in Safe Mode (or F5 to boot in Safe Mode with Networkingor F6 to boot in SafeMode with Command Prompt).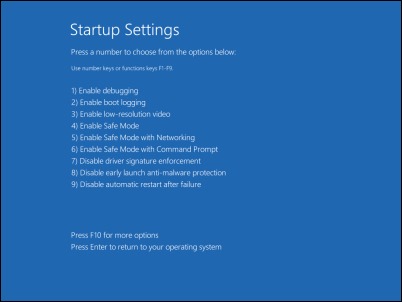 But there is a possibility of reboot directly into Safe Mode in Windows 8/8.1 F8 without using the key and without the menu Startup Settings (Available also on systems Windows previous), Namely through utility System Configuration.
to access System Configuration open Run (Windows + R), then type msconfig and give Enter
then select tab Boot
tick Safe Boot and depending on the desired option, select minimal, Alternate shell, Active Directory repair or Monetize through partnering networks (If you do not know the difference between the options listed, you might want to check option minimal), Then click on Apply and on OK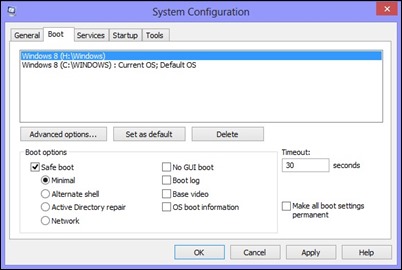 in confirmation message click on the button displayed Restart to boot into Safe Mode
Careful! If you use this method to boot in Safe ModeWhen you want to normal boot server, Open again msconfig si uncheck Safe ModeOtherwise after restart will boot back into Safe Mode.
STEALTH SETTINGS - How to directly reboot in Safe Mode in Windows 8/8.1
How can we restart directly in Safe Mode in Windows 8/8.1