through Feature Sites Windows that Microsoft products completely dropped Windows 8 (Besides interface Aero Glass and menu START) Are also gadgets. While most of the users previous versions of Windows thread macthey would not have been curious to try those gadgets, there are many who missed them in the new operating systems Windows 8 si Windows 8.1. If you are using Windows 8.1 and you are among those who still miss the gadgets, we have good news for you: you can bring them back with the application 8Gadgetpack.
8Gadgetpack is a free application for Windows 8/8.1 which, as mentioned above, restores gadgets that we used in Windows Vista si Windows 7 (Or at least similarity with those gadgets is quite large).
How to restore gadgets in Windows 8 / 8.1?
After installation, open the application (you can check the option Show When setup exits gadgets before giving Finish installation process) to display the available gadgets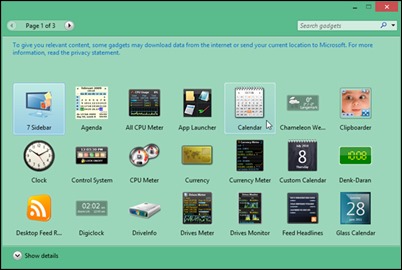 implicitly, desktop will be shown a sidebar (On the right) which contains a number of gadgets default such as Clock or Weather. To add other gadgets, double-click on them in the dialog that displays (or drag them to the sidebar)
if sidebar gets too crowded, you can move of gadgets displayed on desktop (Hold your mouse cursor over the edge of the top right of the gadget that you want to move to display toolbar this, click on points displayed under the icon Options and drag the gadget wherever you want on desktop)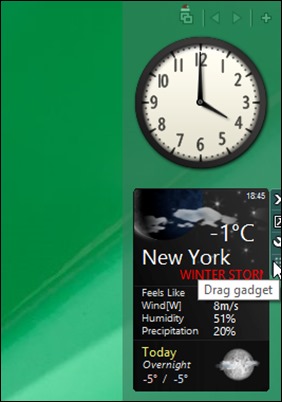 Some gadgets that are available have customization settings (Such as gadget Weather which can be resized or ii may be changed location settings or your skin). To access Set a gadget, Right click on it and select Options menu displayed.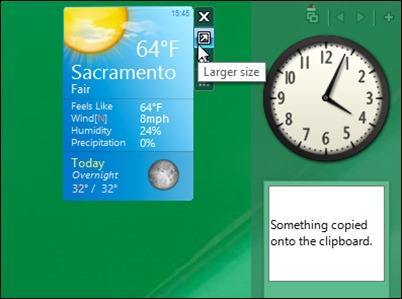 Also, the Sidebar has its own options, Which can be accessed right-click anywhere on an empty space on the sidebar.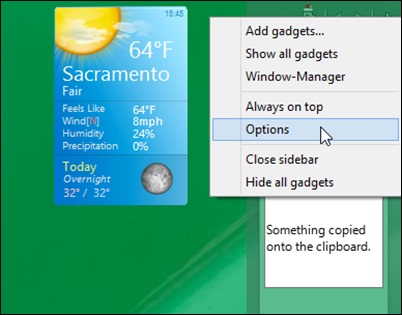 Download 8Gadgetpack for Windows 8.1.
Note: Because sidebar and gadgets to remain visible when using other applications installed in the system, select Always on top of the right-click menu of Sidebar.
STEALTH SETTINGS - Restore gadgets in Windows 8.1
How to restore gadgets to Windows 8.1