When you install applications on a iPhone or iPadThese places icons for each (with few exceptions) in the home screen device, and while it gets crowded and can cause confusion or irritate users. If you and you are in a situation similar to the one described above, you can use following instructions to reset the device home screen supplied to the default layout.
How to reset the home screen iPhone / iPad default appearance?
open application Settings, select GeneralThen scroll down to give the option identified Reset tap on it and give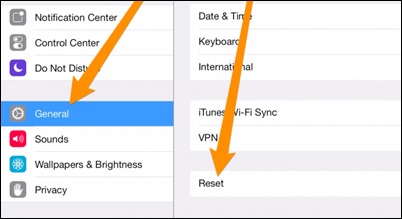 shown in the next screen, tap on the option identify and give Reset Home Screen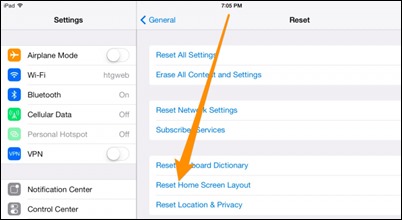 Then press the Home device iPhone or iPad to display the home screenReset now default layout, And will display only default icons (The preinstalled applications). The rest of the icons (the User Installed Applications) Will be moved to the screens (screen's) next.
STEALTH SETTINGS - How to restore default home screen on iPhone and iPad
How can we restore the Home Screen to iPhone and iPad default appearance