If you administrator a network of PCs Windows or used to let other people (family, friends, colleagues) to use computer staff most likely want to restrict access their System settings and certain utilitiesTo prevent any changes and possible errors which could be caused by such changes.
One of the most powerful utilities Included in Windows is Command PromptThrough which users can send different commands system (troubleshooting, publishing, Uninstall, remote control, shutdown etc.). If you want to disable Command Prompt other users to restrict access to, use one of the methods below.
How we disable it Command Prompt in Windows?
1. Disable Command Prompt using registry Editor:
Open the Registry Editor (type: regedit in Run) And navigate to HKEY_CURRENT_USER \ Software \ Policies \ Microsoft \Windows\System (Where key sites Windows si System missing you create them)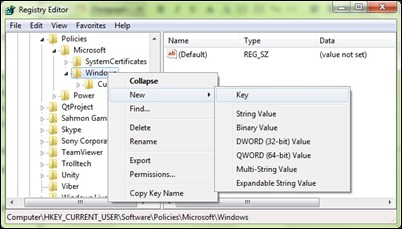 then under System (On the right), create DWORD entry DisableCMD, Which give it value 1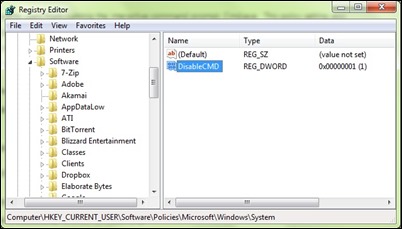 Changes made will immediate effectAnd if you try to open a Command PromptIt will display the message The command prompt has been disabled by your administrator (to reactivate Command Prompt, wipe entry DisableCMD created earlier)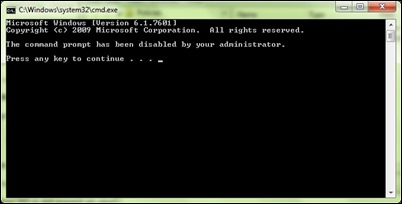 2. If you feel comfortable to do changes in the system registry, you can disable Command Prompt and by Group Policy Editor:
open the Group Policy Editor (type gpedit.msc in Run) And navigate to User Configuration> Administrative Templates> System
on the right, identify entry Prevent access to the command prompt and double-click it (or right click> Edit)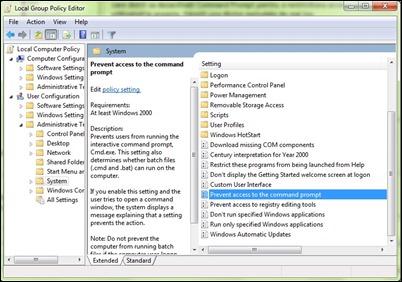 in window settings open select EnabledThen click on OK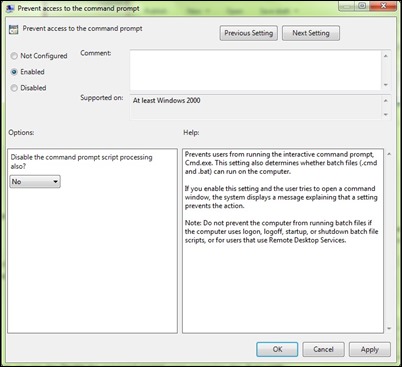 To reactivate Command PromptFollow the steps described above and select not Configured or Disabled Prevent entry into settings access to the command prompt.
Note: Before making any changes to the registry or system settings Windows, create a backup of them or a restore point to avoid any errors.
STEALTH SETTINGS - How to restrict access to Command Prompt in Windows
How can we restrict access to Command Prompt in Windows