Most times when sharing personal computer with other users(Or when manage o computer networkOr a school, a company or an internet cafe) is indicated to restricted access them to certain s tool system to prevent changing computer settings or file system which could then cause Malfunction thereof. If you user Windows 8 and you restricting access other users to control Panel (So ​​they can not view or edit its configurable settings and options), then follow the instructions below.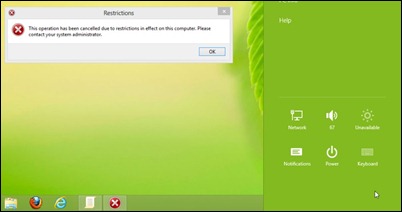 How to prevent access to the Control Panel in Windows 8?
open Group Policy Editor (type: gpedit.msc in Start Screen)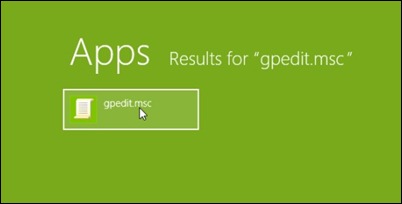 navigate to User Configuration> Administrative Templates> Control Panel
in the right pane, double-click (or right-click> Properties) On the input Prohibited access to Control Panel and PC settings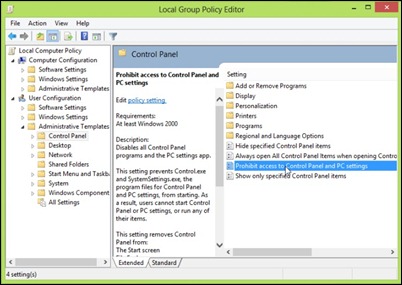 in window settings open, select EnableThen click on Apply si OK
And ready. Access to control Panel will be restricted to prevent unauthorized users make changes operating system settings.
STEALTH SETTINGS - How to prevent access to Control Panel in Windows 8
How can we restrict access to the Control Panel in Windows 8