Many users Windows would like to be able to test / use certain iOS applications on the computers provided, but unfortunately, the direct installation of iOS applications on a system Windows is not possible (for now, and probably will not become possible too soon). For those who definitely want to try iOS experience on a PC with WindowsSolution is to use a emulator such as iPadian.
iPadian is a iOS emulator (Although the name simulator would be more correct, because it only simulates the experience of iOS) free for Windows, through which users of this operating system can test various applications for iPhone and iPad pe computers personal.
How does iPadian?
After installing the emulator on your PC, it will display a full screen interface (superimposed over a Windowssimilar to that iOS for iPad (to access the system again Windows, Click on logo displayed in the lower-right corner of the screen, or use the button quit in the upper right corner).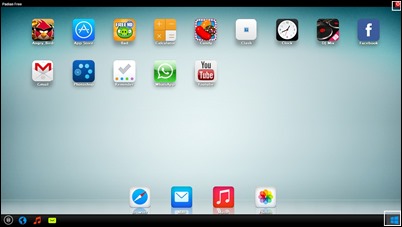 Users have access to a Custom App StoreWhich contains a limited de applications (Installation directly from iOS applications iTunes is not possible because they are encrypted with technology DRM Fair Play), Among which are included, but some very popular, such as Facebook, WhatsApp, Angry Birds, Cut the Rope, YouTube, gmail etc.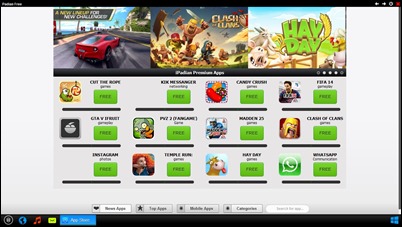 Although iOS experience through iPadian is far from being considered a real (most likely at some point you will experience something interface problemsSome applications do not open at all and it is impossible to recreate certain touch gestures, Such as swipeWith mouse), it is currently best emulator / simulator iOS for Windows. If you want to try, you can Download iPadian using the link below:
Download iPadian (iOS simulator for Windows).
Notes: iPadian is an ad-supported application, which means it can sometimes display pop-up ads. This is compatible with Windows XP, Windows Vista, Windows 7 and Windows 8/8.1.
STEALTH SETTINGS - How to run iOS apps on Windows PC
How to run iOS applications on a PC with Windows