Although many users Skype tend to use different accounts for serive and socialization with family or friends, Skype does not allow running multiple instances of the application simultaneously on the same computer. If you want you can use two or more Skype accounts at the same time on the same WindowsSolution is useful Seaside Multiple Skype Sessions.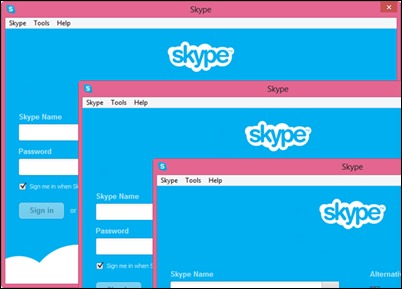 Seaside Multiple Skype Sessions is a free application modifying the way that Windows initializes Skype, allowing run multiple instances at the same time.
How to Use Multiple Skype Sessions Seaside?
After installing the application, launch The configuration tool Seaside and add Skype accounts you want to use them simultaneously with the default already configured Skype (No need to add it again and on it), then save settings made and close the tool.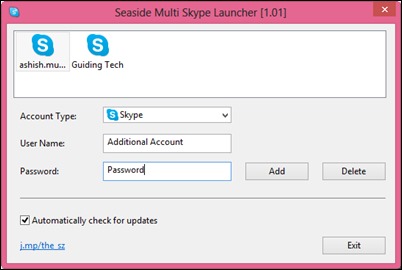 Search in Start Menu or Start Screen application Multi Skype Launcher Seaside and click on it. The application will open each session for each account configured Skype in Seaside.
Although Seaside allows using multiple Skype accounts simultaneously by running multiple instances, it is possible to conduct more video calls or voice simultaneously on different accounts because of hardware limitations of the systems. Also, in order to make a video call Skype accounts on one, make sure first that webcam is not in use or locked by another application.
Download Seaside Multiple Skype Sessions.
Note: To dd and other Skype accounts, look Seaside Configuration application in the start menu or the Start Screen.
STEALTH SETTINGS - How to run multiple Skype sessions on Windows
How can run multiple instances of Skype on Windows