Many users iOS want to be able to listen Music de pe YouTube while using other applications installed the system. By default, when using YouTube application to view videosThey (and thus the songs associated with them) Off immediately after leaving the app (or immediately opens another application). Fortunately, there is a method quite simply by means of which iOS users can listen to music on YouTube in backgroundEven if you use other applications simultaneously.
How can we listen to music on YouTube in the background on iOS?
open Safari browser (Or any other browser you use the iOS) And enter YouTube address
navigate to the video of which songs you want to listen and give tap on Play
wait a few seconds (video will be run in full screen), Then press Home to return to homescreen (This action will break the video)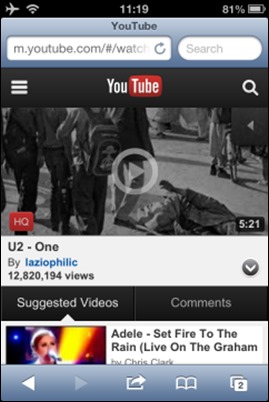 open application you want to use while listening to music on YouTube, then open Control Center (Pull up the "handle" displayed at the bottom of the screen)
in Control Center, Please tap the button Play the music section, and YouTube video open Safari will run in background (you will notice that in Control Center, instead of the name of the song being played, it will be displayed url the video on YouTube)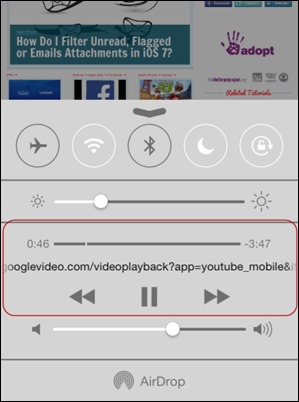 then close Control Center and still use the desired application, while listening to the background music on YouTube (you need to Repeat the steps for each song on YouTube you want to hear)
Enjoy!
Note: This method does not work for the Youtube application on Google Play. Also, you can't fast-forward or rewind the song on Youtube using the music controls in Control Center.
STEALTH SETTINGS - How to play YouTube videos in background in iOS
How can we play YouTube videos in background on iOS