In the past, I have written about As we learn passwords wireless networks that I was connected to an iPhone, iPad, iPod touch or Android smartphone. In the tutorials below to find steps to be followed to find out wifi passwords saved.
Wireless network passwords can also be easily found on Windows 10. Note, however, that this tutorial will not help you "crack" WiFi passwords of some networks near you but will look how to see WiFi passwords were saved laptop / Windows PC.
1. Right-click the wireless icon in the bottom right corner and click on "Open Network and Sharing Center"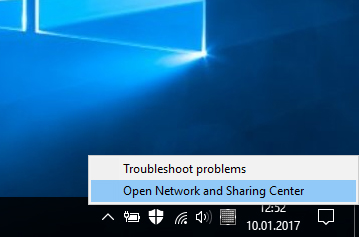 2. In the window that opens, click on "Change adapter settings"(Option present in the left side menu).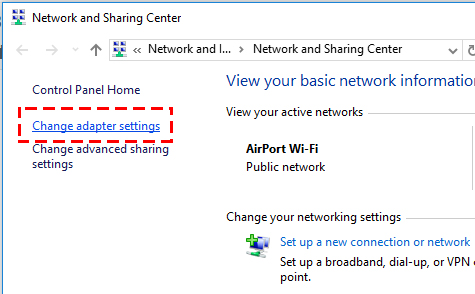 3. Right-click the adapterWiFi, Click "Status"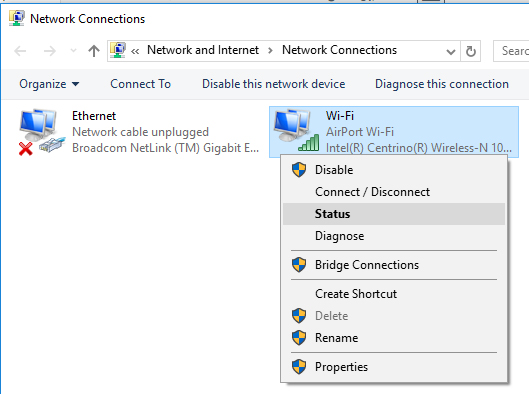 4. window Wi-Fi Status, We click on the button "wireless Properties"Then the tab"Security"Wireless network password and we find that we are connected.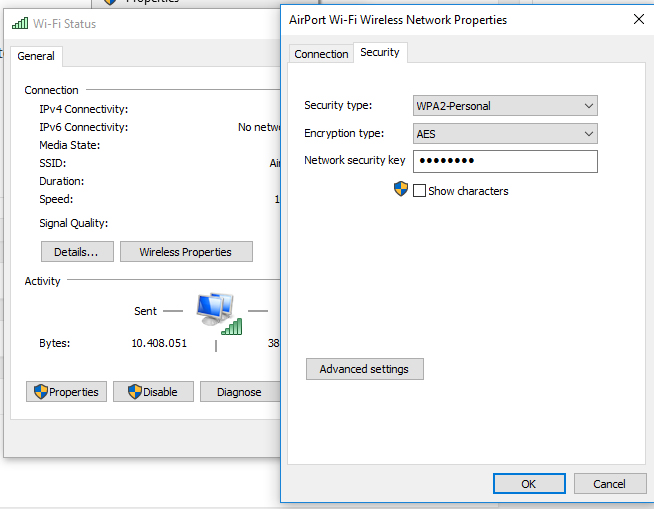 5. Click on "Show characters" to see the WiFi password of the network we are connected to from Windows 10.
Well, in this way we can only see the password of the network we are connected to, but we know very well that if we travel with our laptop in multiple locations, it saves WiFi passwords. These passwords can also be seen in Windows 10, even if we are not in the reach of the network that we want to find the password. This is possible using two command lines in the Command Prompt. Even if it may sound complicated for some less experienced users, the procedure is very simple.
1. Open the Command Prompt (CMD) with Administrator privileges. "Run as administrator ..."
2. CMD executed in the command line:
netsh wlan show profiles
3. Copy the name of the wireless network for which you want to see your password, next to "All User Profile". In our case it is "AirPort Wi-Fi".
4. Execute the command line:
netsh wlan show profiles "AirPort Wi-Fi" key = clear
(Replace "AirPort Wi-Fi" network name chosen by you)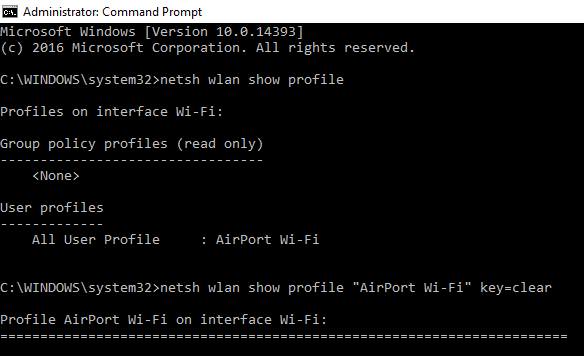 Under "Security Settings" in the right "key content" to see a WiFi wireless network password you selected in the last line of the above command.
This way you can find the password of wireless networks that are not connected and / or are not in its area of ​​coverage.
Not least those who routers in the home, and were connected mobile phones and computers, then forget the password for Wi-Fi.
How we can find WiFi passwords saved in Windows 10, even if we are not connected to the wireless network