users Windows 8 are two ways to log in system: One of them is an local userAnd the other with a Microsoft account (Oultook.com, Hotmail, Live or MSN). The advantage of using a Microsoft account for logging into the system is that users can synchronize all data, settings si customizations applied (colors, wallpapers and for user, backgrounds, themes, Preferences regarding the language system, application settings and the system, passwords, history, favorites si bookmarks from Internet Explorer etc..) between all computers si devices cu Windows 8 used. In addition, the Windows 8.1Users can synchronize between multiple computers / devices with the operating system installed sites from Start Screen tile si design settings.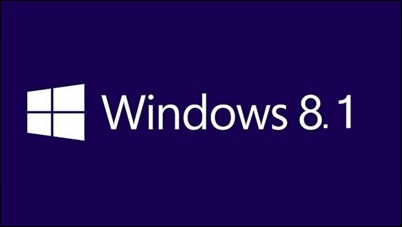 However, although the 8 logging into Windows / Windows 8.1 with a Microsoft account shows many advantages (as stated above), many users prefer to log on but a local user.
In Windows 8 users have a choice when installed operating system if you want to login to a Microsoft or a local user. In Windows 8.1 but logging option with a local user missing from setupUsers are greeted by a screen that displays only Sing in to your Microsoft accountThe only options available besides it being Do not have an account? si Create a new account.
How can 8.1 install Windows without using a Microsoft?
during setupWhen you get to the login screen Sign in to your account Microsft, Click on the link Create a new account available in the lower left corner of the screen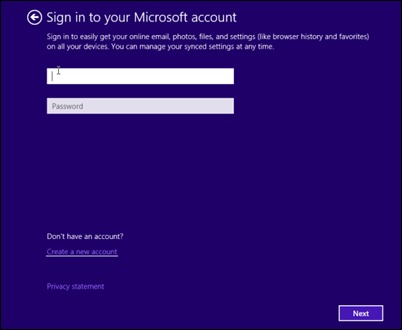 then, in the Create a Microsoft account, Click on the link Sign in without a Microsoft account (Bottom of screen)
Enter the name of a user and password for it (optional), and then follow the remaining steps operating system installation
In case of 've already installed Windows 8.1 using a Microsoft account and you want to change the login module login with a Microsoft in login with a local user, Follow the steps below:
open PC Settings (open Charms menu and select SettingsThen click on Change PC settings)
displayed in the left pane, click on Showcase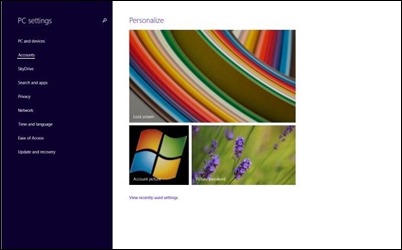 in the open window, click on the link Disconnect displayed under Microsoft account that you logged (right side of the window Showcase)
in Switch to a local account, enter Microsoft account password Used to receive approval to create a local user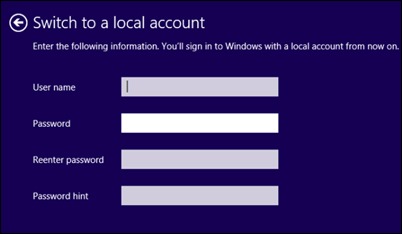 then enter a name for local account, or password for this and a hint for the password (Password is OptionalBut is recommended for protect your account) And click on Finish
Success!
STEALTH SETTINGS - How to install Windows without using a Microsoft account 8.1
How can we install Windows 8.1 without using a Microsoft