If you are part of the users who have chosen to test Windows 10 Technical Preview, You know that every time boot in this operating system must enter password user used (valid both for user accounts connected to Microsoft account as well as Accounts user for which you set access passwords).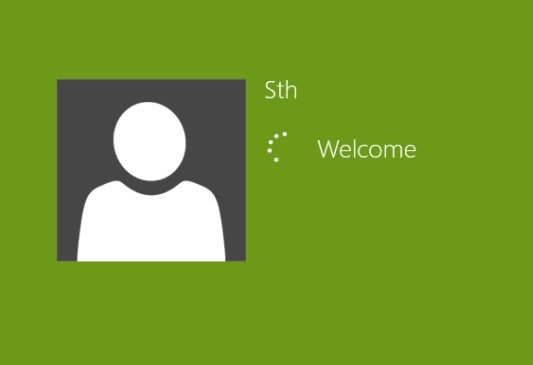 If you wish to set the operating system to boot directly into Desktop without displaying login screen (thus, the boot process in Windows will be shortened in a few seconds), you can do this very simple by following the instructions below.
How we set Windows 10 to log us in automatically in the system, without displaying the login screen? *
open registry Editor (type: regedit in Run and give Enter)
then navigate to key site HKEY_LOCAL_MACHINE \ SOFTWARE \ Microsoft \Windows NT \ CurrentVersion \ Winlogon
under WinlogonOn the right, identify the input String DefaultUserName and make sure the amount it is Your account name Microsoft or local account name user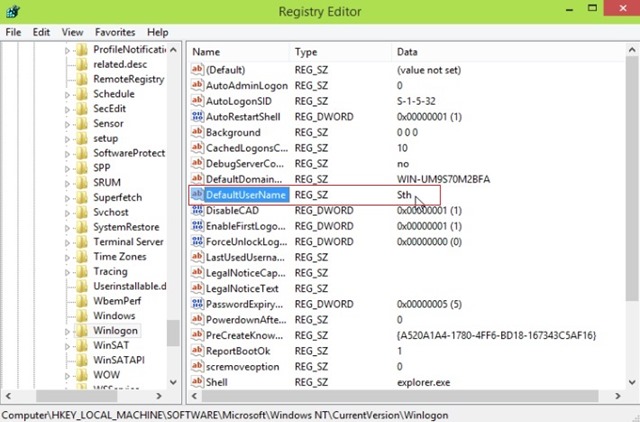 still under Winlogon, Create input String DefaultPassword (Only if it does not already exist!) And edit the amount its in your user account password (Microsoft or local)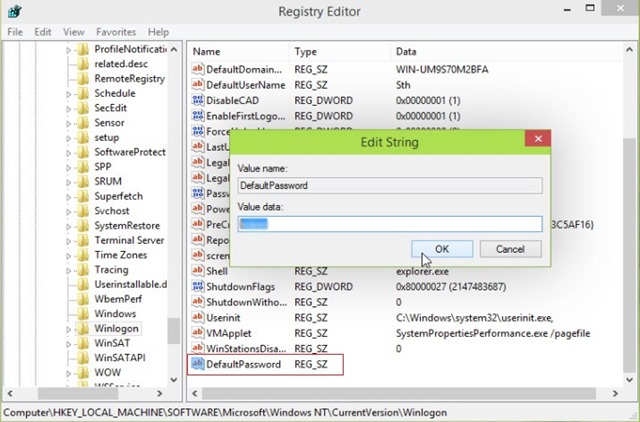 finally, identify the input String AutoAdminLogon (Also on the right, under Winlogon), And change the amount its in 0 in 1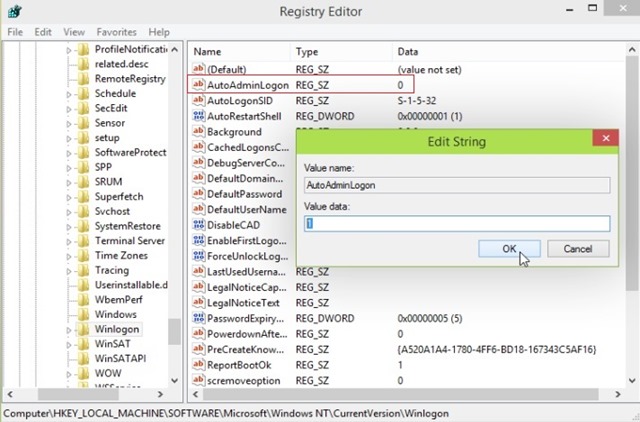 then Exit Registry Editor and give a restart system
After restart you will notice that the system will jump over login screen and will boot directly into Desktop, Logging will automatic in your user account.
If you feel comfortable to do manual changes to the system registryYou can set Windows 10 you automatically login in your user account using the following method:
open Run (Windows + R) And type Netplwiz then let Enter
window User Accounts open, select account your user display list (tab Users), Then uncheck Users must enter a user name and password to use this computer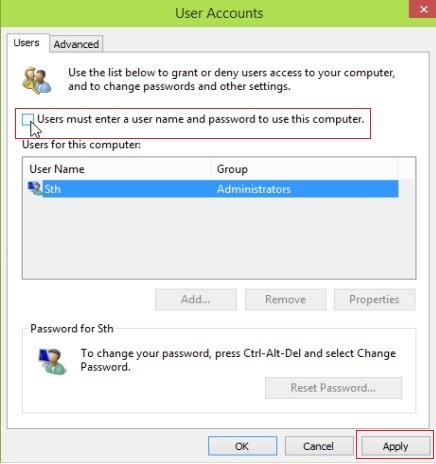 then click on Apply si confirm that you want to automatically logged into the system entering the user's password twice in window Automatically sign in and clicking on OK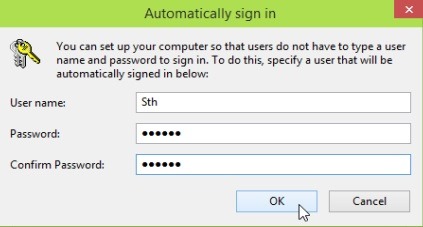 And ready. The next time you open operating system Windows 10, You will automatically login to your user account, Without the need to enter password for it.
Note: It is not recommended to set the system to automatically log in to your user account if you share your computer with others. Also, before making any changes in the system registry, it is recommended to make a backup of acestira or restore point for system to avoid possible unpleasant consequences (such as a malfunction of the system).
* Tutorial also valid for Windows 7 and Windows 8.
STEALTH SETTINGS - How to automatically login in Windows 10