HBO GO I think it's one of the best services through which to track Online quality movies of all genres, Successful series, document, concerts and many other interesting videos. About all the movies and series available on TV channels: HBO HD, HBO 2 si HBO 3 can be found in HBO GO. You've probably noticed that at the beginning and end of a movie on HBO, the message appears: "This movie is also available on HBO GO"
HBO GO platform Can be accessed in many ways from various devices. For mobile phones si tablets, iPad, We have in Apple App Store si Google Play, The HBO GO application. All we have to do to watch the movies is to We are downloading the application, To install and us Authenticated.
For laptops and PCs, the HBO GO platform is available via the web: https: //www.hbogo.ro, And on operating systems Windows, It is best to use it Internet Explorer Edge. A browser that has all the plug-ins needed to run the movies.
users MacOS / OS X Who want to access HBO GO movies on MacBook, MacBook Pro, MacBook Air, They will need to install before and configure Silverlight for macOS.
Install and enable Silverlight for Safari / MacOS
No this plugin Microsoft Silverlight, HBO GO movies Can not be tracked online from Safari or any other browser installed on MacOS. When we try to open, the message that prompts us will appear. "Silverlight is disabled. Activate the Silverlight plugin in browser settings and refresh the page. (Restarts the browser if necessary)"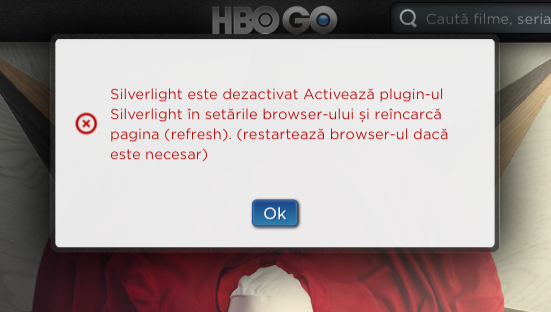 First of all we have to do download for free and to install Silverlight on macOS: Get Microsoft Silverlight. The installation process has nothing special. It is like any other .dmg application.
Once installed, we still have to configure the Safari browser to allow hbogo.ro to access Silverlight.
How to enable Silverlight in Safari on MacOS
1. We open Safari and go upstairs to "Safari">"Preferences... ">"Security". > Click on "Plug-in Settings"

2. We actively tick Silverlight on the left-hand column, and in the center, in the list of websites that requested access to HBO GO, we select "On"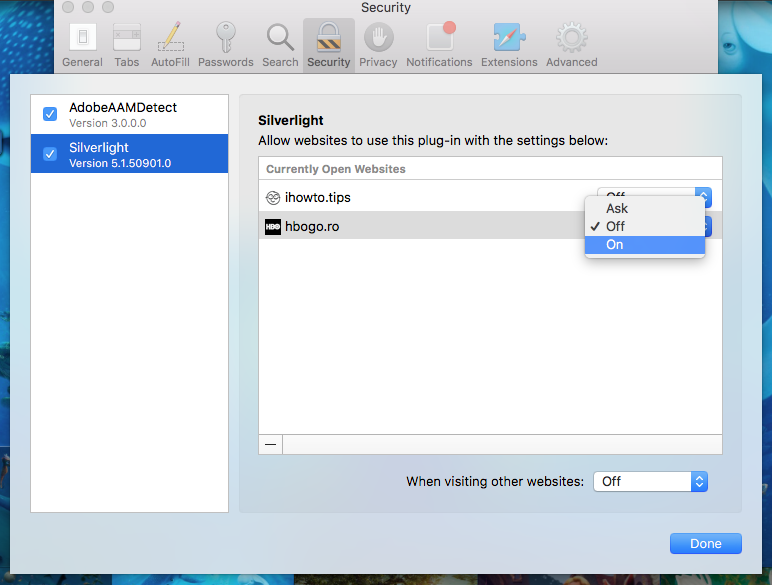 If hbogo.ro does not appear on this list after installing the Silverlight plug-in, close and reopen Safari, and then access hbogo.ro again.
3. Enjoy! :) Go to HBO GO on Safari and open any movie, serial or documentary you want.
Probably HBO GO is not up to the quality of Netflix services, but for Romania, HBO GO is a great option. First of all, if we were to make a comparison with Netflix, On HBO GO we find everything The subtitled content in Romanian. We find productions HBO Europe Very good, with Romanian films (Two Scrolls, Valea Muta, Caini), romanian series (shadows), Documentaries that focus on our country, plus many other successful productions.
HBO GO, is available through subscriptions to Internet and cable providers (iNES, RDS, UPC, rtc) and mobile phone operators.
How can we track online from your laptop, tablet, iPad or phone, HBO movies and series