Most users tend to create regular backups sale personal dataTo ensure that they always copy them if something happens computers endowment. Usually, these backups are saved either Foreign media devices (CD / DVDs, USB drives or External HDDs) Or (later) in in cloud (online storage services) Or e-mail accounts.
But very few users are going to create backups for data stored or received in e-mail accounts (Most likely those who do have had a bad experience with that data loss at some point), even if they offer several options for doing this, such as various third-party applications that saves emails localOn a computer, or services that enable migration on an e-mail to another. and users gmail The newest feature and the option to Download a copy of the data saved in accounts (e-mails, calendar, have contacted, posts, conversations etc.) directly from settings them without resorting to third-party applications.
How can download a copy of emails from Gmail on your computer?
click on Link thisThen enter data logging Your account Google
from the list check the box next to Mail (Also can select other data which you want to make a local backup, Such as Calendar, Contacts, Drive, Profile etc), then click on the Create Archive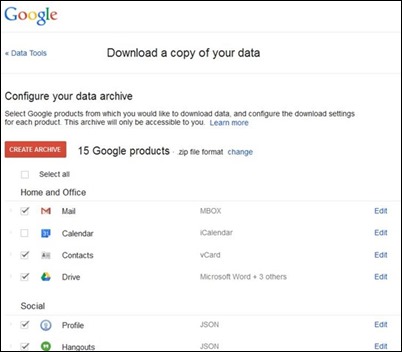 depending on how large volume of emails (or data) in your Google account, During the creation of the archive It may take several minutes or even several hours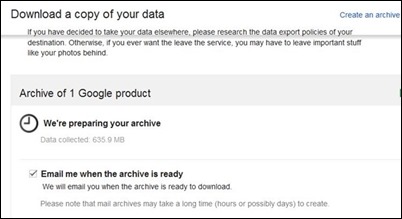 When the archive is complete, you will receive a e-mail from Google cu link where you can download (archives higher 2GB They will be divided into several zip files)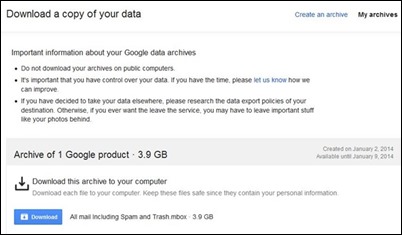 Note: By default, archive containing the Google Account will be zip, but you can change its format by clicking on the link Create Archive button next change.
STEALTH SETTINGS - How to backup Gmail emails to computer
How can we save a backup of emails from Gmail on your computer