Virtual private networks (Virtual Private Networks - abridged VPN) Are technology secure computer communications, based on public networks (These are commonly used in companies). VPN technology was designed specifically to create a public network o Privacy subnet similar to the private networks It has access to only authorized users, which can not communicate (deliberately) with other systems or public network users on the basis of which was created VPN network. More briefly, VPN networks helps users secure Data transfer and also through them can access various sites cu restricted in some countries / regions.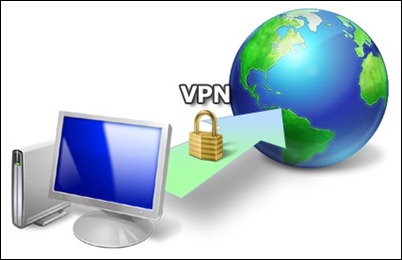 users Windows 8 who want to create such networks or to increase information securityOr in order to browse incognito on the internetOr be able to access certain restricted websitesCan follow the instructions below to learn As I set up a VPN OS provided.
How to set a VPN in Windows 8
open Start Screen and type vpnThen select Settings (Right side of screen) and click on result Set up a virtual private network (VPN) connection

in the open window, enter VPN address (This is provided by the service provider that you have chosen for VPN) then name for the VPN connection and click on the button Create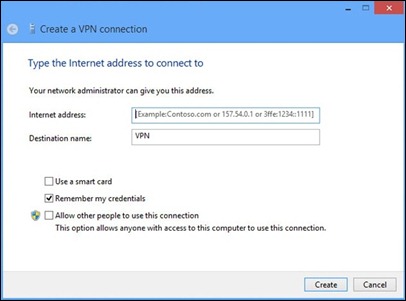 After you create the VPN connection, click on Network icon the systray, then click on the Connect from under New VPN displayed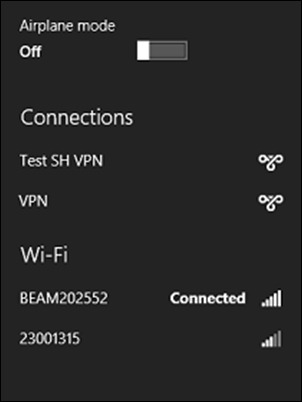 enter user si password (Provided by VPN provider) And click on OK
Once the network status is Wellness EasyYou can enjoy a secure and private browsing on the Internet. Enjoy!
Note: Addresses for VPNs are provided for remuneration by authorized providers. If you are interested in free VPN service, click on this link.
STEALTH SETTINGS - How to setup a VPN connection in Windows 8
How to set up a VPN connection in Windows 8