The most important feature from Windows 8 is undoubtedly The Start Screenwith interface sa ModernIn style Metro.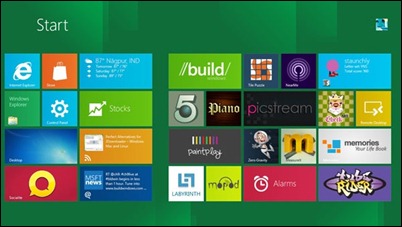 By default, microsoft included a series of customization possible Start ScreenBut users who want to use colors or custom image for background must turn to third-party applications.
If you want to use as background for Start Screen un slideshow of images (As well as for background on desktop), Then you need the 8 Windows Start Screen Customizer.
8 Windows Start Screen Customizer is a free utility with which Windows users can 8 customize background for Start Screen. They can either set the background one only custom image (Also can set the background for Home Screen image used as background for Desktop) or can select more images, To be displayed in slideshowDepending on the time set by the user.
Old woman 8 features of Windows Home Screen Customizer is the option to change number of rows of tile-s displayed on the Start Screen, the option to customize the background opacity (Experimental feature) and blur. Users also have the possibility to return to the original background with just a simple click.
Note: For background the set of your stay and after restarting the system, be sure to check the option Run at startup.
Credit: vhanla @ deviantart
STEALTH SETTINGS - How to set as Home Screen Background Image SlideShow in Windows 8
How we can set a slideshow of images as Start Screen Background in Windows 8