Each time you search for something (application, file and so on) in Search site from Charm MenuWhich we sought remains posted in search history, Which can be quite advantageous in most cases. But there are also cases in which users most likely want to delete the history of what looked in Charm Search, Or even preservation disable search history (For example, when sharing your computer with family or co-workers).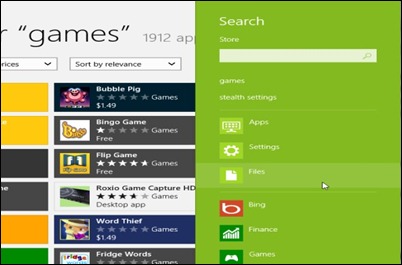 How can delete search history in Windows 8 Charm Bar?
open menu Charm (Type the key combination Windows + C or move your mouse cursor in the upper right corner of the screen), then click on Settings
click link Change PC settings Control Panel to access the modern, and tap Search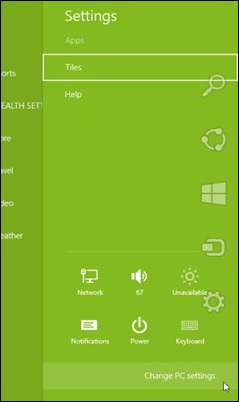 if you just want delete search history recorded so far, click on the Delete History under section Search History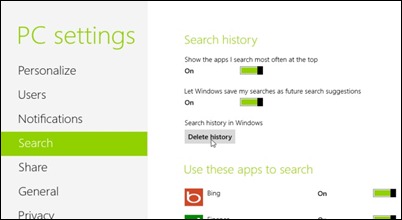 If you wish to disable search history, select off under option I let Windows save my future searches Search Suggestions (Not necessary to delete history recorded before, because it will be deleted automatic).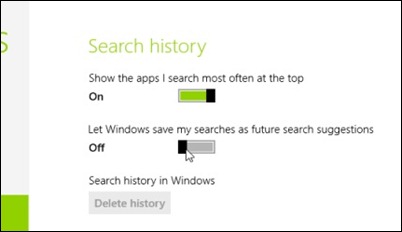 Then you can still use Search site from Charm Bar without it May save your search history
STEALTH SETTINGS - How to delete or disable Windows Search Charm history 8
How can we remove or disable search history from Charm Menu in Windows 8