If lacking space-bar on your computer with WindowsA good idea would be to delete the restore points (restore points) Designed to restore the system to some previous state thereof. Also, if you have installed applications New or you made certain system settings you want to keep and if a system restore, you should delete all restore points from WindowsAnd then create a new restore point that includes the latest changes.
If you want to delete only part of restore points existing and store them only the most recentYou can do this by using the utility disk Cleanup:
open disk Cleanup (Right click on system partition and select PropertiesThen click on the disk Cleanup in tab General)
click on Clean up system files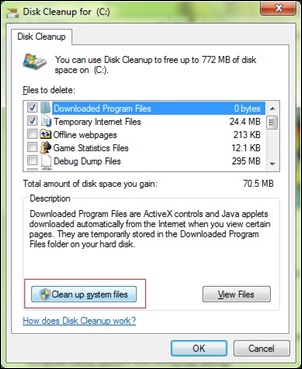 then select tab More Options and click on the button Clean up section System Restore and Shadow Copies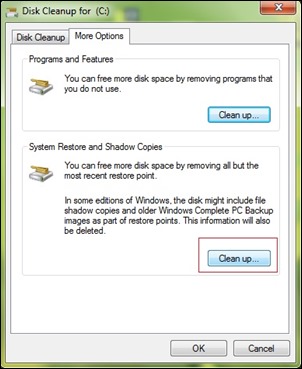 confirm you wish to delete all system restore points except the most recent clicking Delete
If you wish to delete all existing restore points systemWithout exception (including the recently created), follow the instructions below:
open System Properties (Right-click on computer and select Properties or type sysdm.cpl in Run) And click on the link System Protection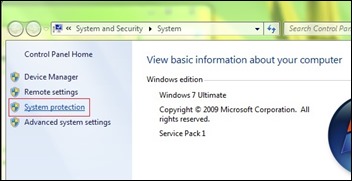 section Protection Settings click on the button Configure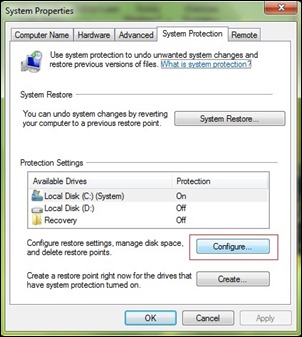 then click on the Delete displayed right Delete all restore points and click on Continue for confirmation
After all restore points will be deleted from the system will display the message The restore points Were Successfully deleted.
Note: To create a new restore point in Windows, Open again System Properties> System Protection and click the Create button (bottom of the window).
STEALTH SETTINGS - How to delete all restore points in winbdows without disabling System Restore
How can we delete all restore points created in Windows without disabling System Restore