Just one month until Windows 8.1 will become publicly available, microsoft Some time ago announcing that official launch this operating system will be held on October 17 2013. After launch, Windows 8.1 It can be downloaded and installed free (in the form of Update) Via Windows Store by all users Windows 8, And will also be available as retail version for all other users who want to upgrade of Windows XP, Windows Vista or Windows 7.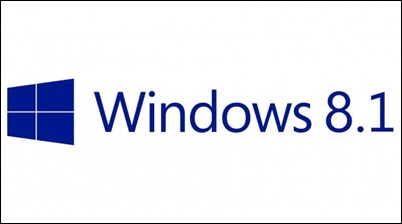 If you have not tested Windows still 8.1 (still can Free Downloadable Version Preview thereof) have time enough to do it before the final release. And if you do not want to go through installation procedure system, there is a method by which you can test without installing Windows 8.1.
How can we test Windows 8.1 without installing the operating system?
first download ISO image a Windows 8.1 Previewthen extract content this in a folder in a location catchy
Download and run the application PWBoot (It does not require installation), then select Install Windows and click on Next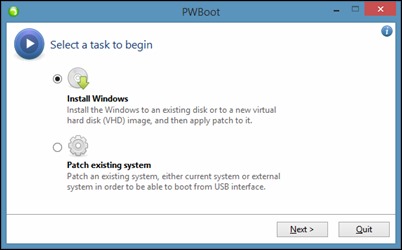 under Windows installation image click on Browse and navigate to the folder where you extracted the contents of the installation image, open the folder sources and select the file install.wim
under Windows image select Windows 8.1 Pro and uncheck Enable boot from USB interface capabilityThen click on Next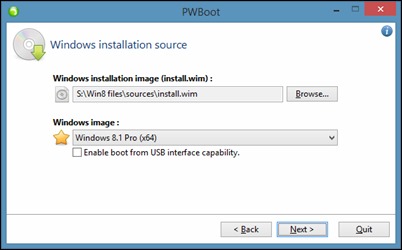 in Windows installation target select Virtual Hard Drive (VHD) image and give again click on Next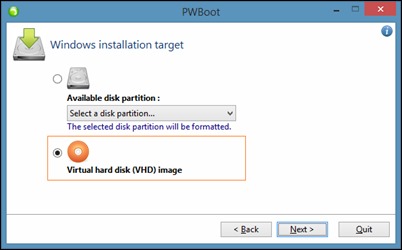 under New virtual hard disk (VHD) image select location VHD image you want to save the system, then under Image size select size desired for the image (10 GB minimum), Check Dynamic (expandable) and click on Next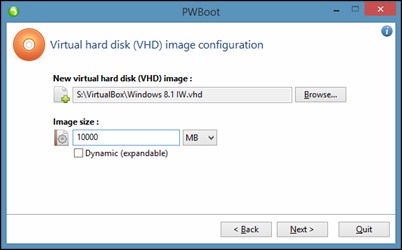 in System Boot Configuration, Select below System boot volume partition on which you installed main operating system (Usually it is C: \), And uncheck Update bootcode si Overwrite existing BCD storeThen type name for VHD image created cu PWBoot and uncheck Add boot entry to the BCD store
then click on the install and on And it is VHD image creation to confirm, and wait for it to be created.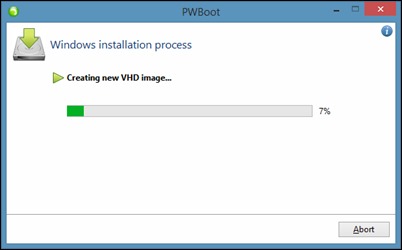 After which VHD image cu Windows 8.1 is created, download and install the EasyBCD. Run the application and click Add New EntryThen, in Portable / External Media, select Microsoft VHD into law Type, Write Windows 8.1 into law NameThen click on Browse into law Path, Navigate to location where you saved VHD image and select it, and finally click on the Add Entry.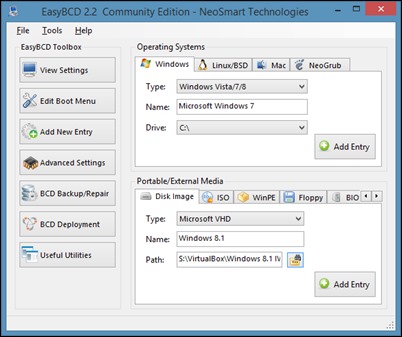 Then restart your computer, select the new Windows entry 8.1 from boot menu and give Enter. In order to Windows test 8.1 You will need to enter license code (Which you can find here), Then to create a user and ready. You can test Windows 8.1 (Preview) without going through its installation procedure.
Download Hitman Pro (free version).
If you wish to Delete Entry Windows 8.1 from boot menu and to remove VHD image created (To create space-bar or various other reasons), restart your computer and then select the boot menu main operating system. Then rerun EasyBCD, Click on Edit Boot Menu, Select the entry Windows 8.1 and click on Delete.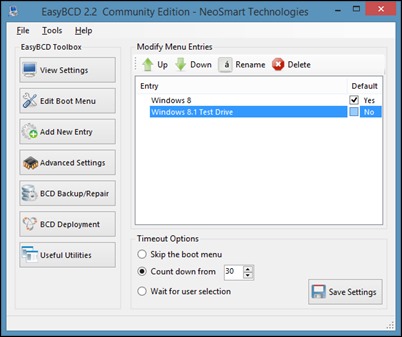 And to remove VHD image created with Windows 8.1, Navigate to location where it is stored and simply delete it using Shift + Delete. Good Luck!
STEALTH SETTINGS - How to test Windows 8.1 without really installing it
How can we test Windows 8.1 without making proper installation