After the update did a few weeks ago, Flickr has grown to be the largest Photo and video storage service onlineGiving them space to all users free de 1 TB (About 500.000 pictures de 6.5 MP).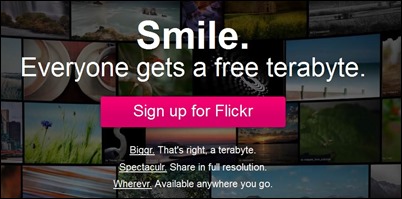 Unfortunately Flickr no mobile applications in place (at least not the one for iOS), Yet their lacking some Feature Links and that users would want, ie the possibility to automatically upload online Flickr photos and videos taken with smartphone.
Although it may appeal to some applications iOS (Such as Flickring for Flickr) To automatically sync photos made with iPhone the Flickr account, users who do not want to spend money on such application (price above applications is $ 1.99) Or who want to be able to do this manual (Uploading pictures and videos) can be used method Next, which do not require any iOS applications (But this method requires the use of a PC or Poppy).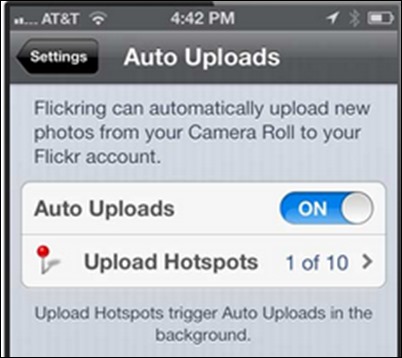 How can backup photos and videos from your iPhone to Flickr?
First you will need Photo Stream pe iOS device (This option is enabled by default when added to account iCloud. If it has been deactivated, you can reactivate the Settings> iCloud> Photo Stream> Turn on My Photo Stream).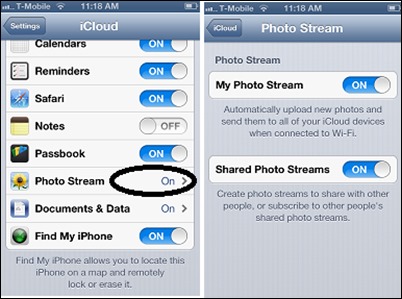 Then set iCloud pe PC or Mac provided (to set iCloud on PC follow the instructions Apple de here, and for Poppy follow the instructions here).
users Windows PC will be download and to install iCloud Control Panel, Then activate Photo Stream on it (so photos and videos on iPhone made last 30 days will be automatically downloaded to your PC folder My Photo Stream from My Pictures. There will also be downloaded to the PC and all the pictures and videos you will do from now on. Older photos will be 30 days manually copied to make them backup).
To upload photos and videos on iPhone synchronized with your PC pe FlickrYou will need to download and install the PhotoSync. After setup, it will upload all photos in the folder My Photo Stream on your account Flickr.
And ready. Following this method, you will Double backup ie photos and videos to iPhone (both local, PC, and on-lineOn Flickr).
Download iCloud Control Panel for Windows.
Note: Method 4 compatible with iPhone, iPhone 4S, 5 iPhone, iPad and iPod Touch.
STEALTH SETTINGS - How to upload iPhone pictures toFlickr without using any mobile app
How can upload photos to Flickr from your iPhone without using any mobile applications