Whether you want to know how space-bar occupy a certain folder pe Hard DriveOr we want to transferring that folder on a portable (For example USB Stick) Or other drive cu limited spaceAnd want to know whether or not it exceeds the amount of space available, we can find its size (or space occupied by it) right-click on the folder and selecting Properties. If you are monitoring multiple folders size, however, this method can become time consuming.
Folder Size is a free application which automatically monitors the space occupied by each folder on your hard drive and displays size them directly in Windows Explorer.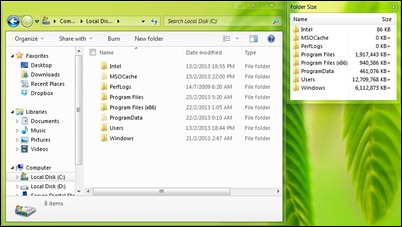 The application is available for both versions Windows on NOBITS and for those 64. After installation, these runs the systray and allows users to work and / or disable anytime display folder size, To select Starting up start system or to close the Anytime you need it.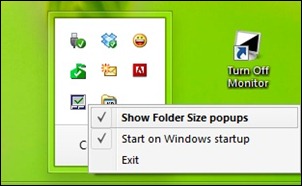 When Folder Size is enabled, it displays the folder sizes directly in Windows Expolorer, users are kept up to date with the connection that the space they occupy on the hard disk. For users Windows Vista, Windows 7 si Windows 8, a pop-up cu folder sizes lanes will be displayed Windows Explorer, and for users Windows XP, Folder sizes will be displayed directly in Explorer.
STEALTH SETTINGS - How to display folder sizes in Windows Explorer
How can we see the size of folders in Windows Explorer