Currently (and for some years) users USA have a number of streaming services which, unfortunately, are available only on the territory of that continent. Among the most "coveted" such services by residents of other countries are Hulu, Netflix, CBS, Vevo si NBC (Though we are quite willing for other channels such as MTV, VH1, ABC or Discovery). For those we do have good news: Tunlr is a Free online service which allows users outside the U.S. to access and to watch website content above.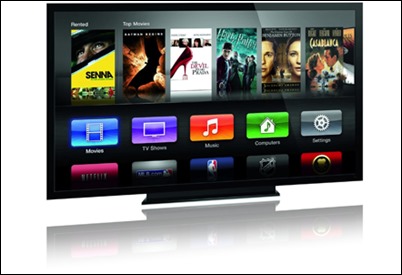 Tunlr not require installation or Create Account and is very simple to set up (the service is based on the settings DNS), is not limited to use and has a strict policy that not allow the display of advertisements. Also is streaming HD quality (Media content is provided by the intermediate network, which is the only limit be Internet connection speed providers provided by users).
How to use Tunlr?
To use Tunlr serviceThe only setting you need to do is to modify DNS of computer or mobile device from which you want to access this service. Depending on OS used, follow the instructions below:
Windows 7 / 8 - Open control Panel and navigate to Network and Internet> Network Connections> Change adapter settings. Right click and select the connection used PropertiesThen the tab networking select 4 Internet Protocol Version (TCP / IPv4) and click on the button Properties. In the displayed dialog select Use the DNS server addresses GMT and enter your 192.95.16.109 for Primary / Preferred DNS server and address 142.54.177.158 for secondary / alternate DNS server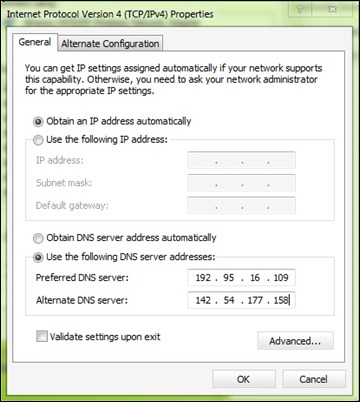 Linux - The user root, Edit the file / Etc / resolv.conf command sudo nano / etc / resolv.conf. Then delete all existing nameserver entries (or add a # in front of them) and add the following: nameserver 192.95.16.109 si nameserver 142.54.177.158, Then save the file (Ctrl + X). To prevent reset it, use the command sudo chattr + i / etc / resolv.confAnd when you want to change the file again use the command sudo chattr-i / etc / resolv.conf
Mac OSX - Open System Preferences> Network, Select the network used in the displayed list and click on the Advanced (Bottom right). Select tab DNS, Click the button + lower-left and add DNS addresses Tunlr (192.95.16.109 si 142.54.177.158). Then drag (click & drag) added DNS top (top) of the list and click on OK
iPhone or iPad - In Settings select General> Network> WiFiThen give tap on the blue indicated on the right WiFi network used. Select DNS and change DNS with the following 192.95.16.109 si 142.54.177.158 (Before DNS change Write them on the original order to return to them when you want). Then press the button tap back and press home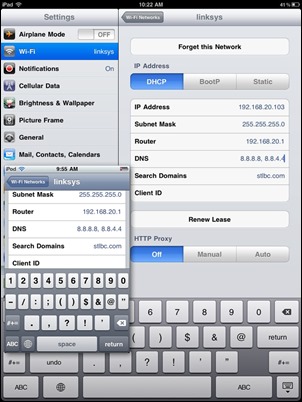 Android - Open Settings and give tap on WiFi (The text, not on the start / stop) and hold the network is used to display Settings dialog. Give tap on Modify and tick Show advanced options. In IP settings select Static, Then enter your 192.95.16.109 under DNS 1 si 142.54.177.158 under DNS 2, Then give tap on Save
For changes made to take affect, restart your computer or mobile device used. Then visit Tunlr status check to check Tunlr the Service has been activated. Enjoy!
STEALTH SETTINGS - How to watch streaming services like Hulu, Netflix and Vevo outside U.S.
How can we watch streaming services such as Hulu, Netflix and Vevo outside USA