If you forget password from wireless networkAnd you need it to connect to the Internet un computer or mobileIf you have at hand a smartphone or Android tablet already connected to the network, the problem is solved (if you already have a computer connected to the networkYou can find the password by following the instructions here).
The first condition to find the password from WiFi saved a Android device is that the device be rooted. Then you need to download the Google Play un explorer of files which you can access system files, Such as Root Explorer or root browser (You can use the free version, Root Browser Lite).
After you install the application, open it and navigate to date> misc> WiFi.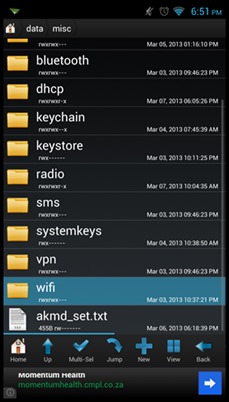 In Wireless, Select the file wpa_supplicant.conf and open it with a text editor (Jota + or 920, Both free on Google Play).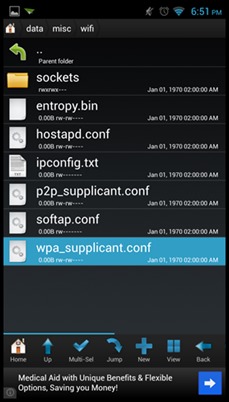 In that file are recorded all WiFi networks that you have connected, and passwords for them (network name is listed in the right ssid, Parolelel are listed in the right psk).
Good luck!
STEALTH SETTINGS - How to view saved wireless password on Android
How can we view the Wireless password saved in Android