Lately, more and move IT companies and offers online services use checking two-step to protect accounts users. In was in that cyber crimes They have escalated a simple password it is not enough to security online accounts.
Recent Apple joined companies have introduced another level in the authentication users, those who activate this feature (Two-step verification) requiring not just a password to access Apple IDBut a registered device in the account (iPhone or iPad) Or cod recovery (Recovery key).

To activate Authentication two-step for Apple ID, Go on My Apple ID and click on the button Manage your Apple ID. Login to your account using the usual methods (ID / e-mail si password), Then click on the link Password and Security (Left side of page).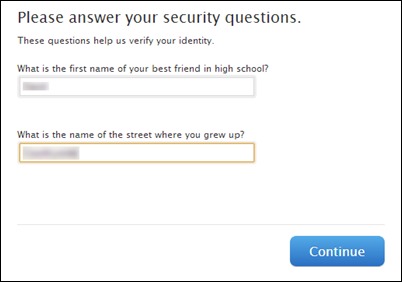 Answer Security questions, Then click on the link Get started under section Two-Step Verification.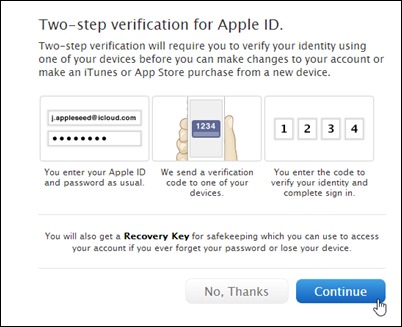 Pass through all three screens information (Recommended is to read what the two-step authentication means to make sure that you really want to activate) by clicking on continue and then Get Started.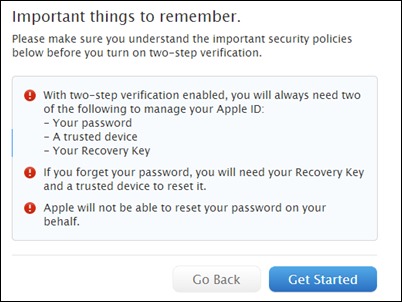 In the next screen you need to change password the ID (it must meet all conditions imposed by Apple to ensure better protection).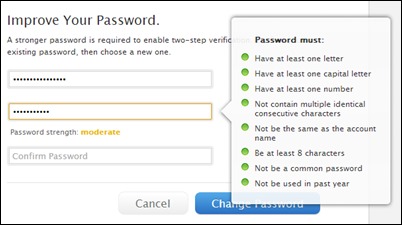 You will then be notified that you have to wait 3 days until you can enable two-step authentication (This measure is taken to ensure that Apple will not try checking in two steps enabled by multiple people on the same account).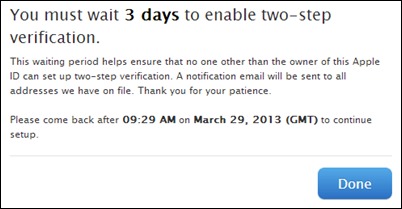 After 3 days, log in again Apple account (Using the new password) and follow the steps above again (again click on the link Password and Security, Answer the security questions, click on the link Get Started from under Two-Step Verification, Reread information about authentication in two steps, then click again Get Started)
If you have not already iPhone or iPad connected to Apple IDYou need to add a device capable of receiving SMS verification; if you already have a Apple device associated with your account, Click on the link Verify displayed next to it (even if you already have an iPhone ID associated with your recommended adding and other devices, to ensure you can access your Apple if you lose your iPhone).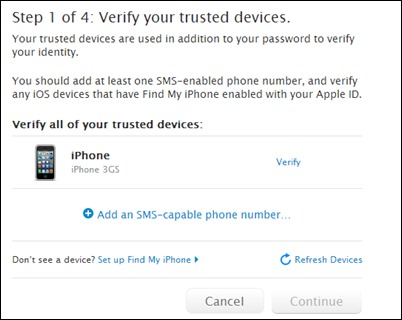 After you click on Verify, an 4 digit code It will be sent by SMS device associated with your Apple ID verification for which you (repeat for all other devices added).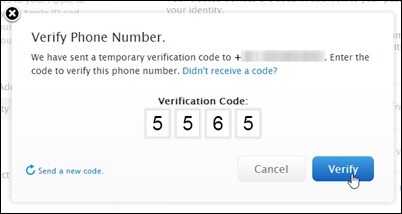 Then click on continue to display Recovery code (Key Recovery) That you will use to log in if you forget the password or lose the device associated with your Apple ID.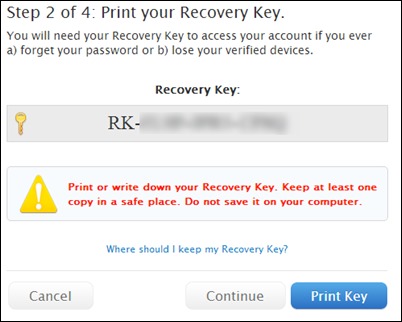 enter Recovery code for verification, then tick assertion that understand the conditions required for authentication in two steps and click on the button Enable Two-Step Verification.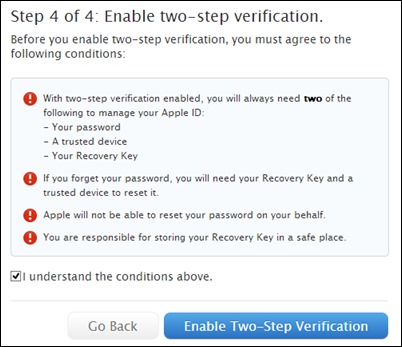 And that's it. From now on, whenever you want to Apple account loginAfter you enter user si password, You need to check identity sending an verification code one of the devices associated with your Apple ID.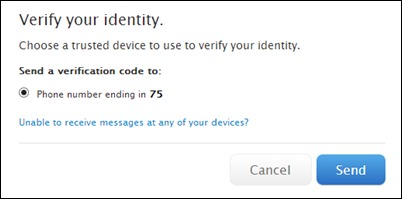 If you do not have access to any device associated with your Apple ID, click on Unable to Receive messages at any of your devices? and you can login using Recovery code (Recovery Key).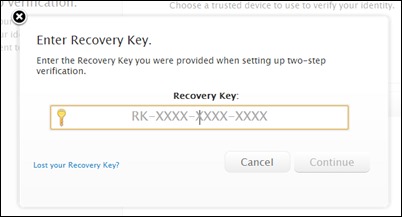 Although two-step authentication may seem like a hassle and unnecessary additional multiple users, it is necessary to ensure Maximum security of your accounts onlineEspecially when you banking information (Credit cards) associated with them.
Note: Authentication is currently only available for a limited number of countries, which will gradually be added and rest.
STEALTH SETTINGS - How to Enable Two-Step Verification for your Apple ID
How to activate two-step authentication for Apple ID