Some time ago, Google made public a preview the new look of GMail e-mail client. Well, here it is time to see the final outcome even inboxes our: although old interface It is still available - temporarily - for users who are eager to experience new design and try one of the new HD themesCan do so by clicking on the Switch to the new look located in the bottom right corner of the screen / Inbox.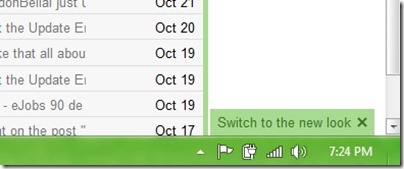 It will show a preview GMail new lookAnd users are not yet convinced that want to give the appearance that they have become accustomed for so long, have the option to continue with the old interface (at least until Google will drop it in favor of us) clicking Continue to the old look.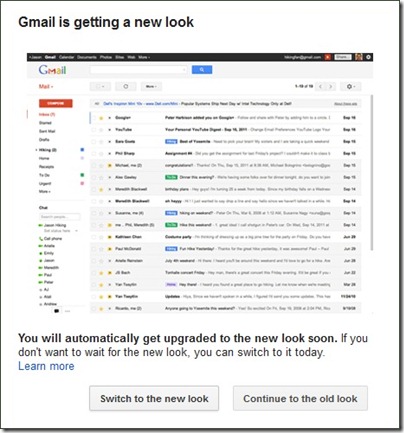 For those who choose the new interface will be displayed in a new window Summary new feature sites available in it.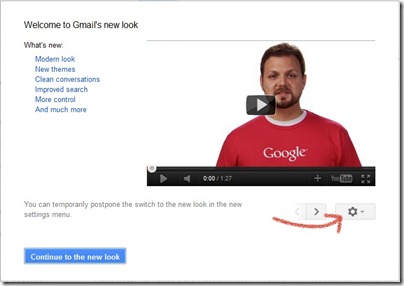 The new look Gmail is available in three variants, comfortable, Cozy si Compact, From which users can choose by clicking on the icon Settings located in the right side of the screen, above the Inbox.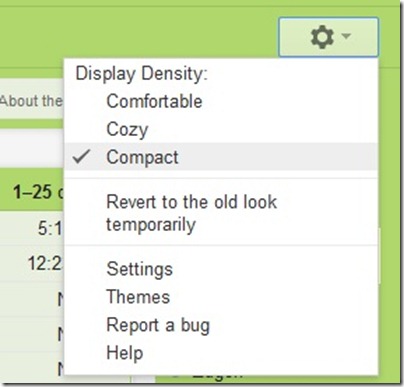 Also in Settings GMail users can change and theme customer emailThey were also upgraded and enriched with new series HD.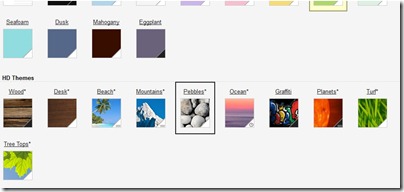 Users who want to use one new HD themes to personalize your e-mail, but have not yet passed Gmail's new look, They must know that they are available only if they give up the old interface: Switch to the new look! ;)
STEALTH SETTINGS - How to enable the new HD themes in GMail
How to activate the new HD themes in GMail