Performance of a computer depends in large part on the state of "health" of hard drive installed on it. Nothing processor is the last guy and nothing install n GB Additional RAM (On versions 32-bit however, can not be used unless maximum 3GB), If the state HDD is very poor computer will have a "benefit" the more mediocre (and that's very good at times, which will happen quite rarely).
One of operations essential to maintain a hard drive in good condition is periodic defragmentation it. If you are among users who prefer to manually perform any task of personal computers and which avoid automatic operation them, you can add right-click menu option DefragmentSo whenever you open this menu (ie every time you give or right click on a partition) You'll remember - probably: D - to defragment the hard drive.
How can we add Defragment in the right click menu of a computer partitions
open the registry editor (registry Editor) Typing regedit in Search site from Start Menu (Or Run)
browse by way HKEY_CLASSES_ROOT / Drive / ShellThen right click on shell and create a new key which we will call runas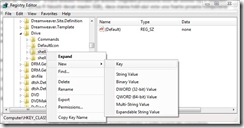 change input value Default (Right panel) in DefragmentThen right click on runas and create a new key, which we will call command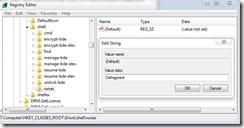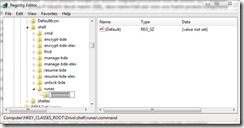 set value input Default from under command in defrag% 1-v-u (Right click> Modify), Then close regedit and restart your computer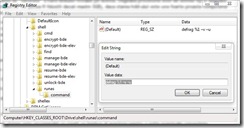 After restart, when you give right-click on any of the partitions computer you'll see options Defragment in the menu.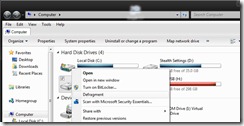 If you click on it, you start that drive defragmentation.
Note: Tutorial compatible with Widows Vista. Not tested on XP.
Attention! Before making any changes to the system registry it is recommended to create a backup of your device to avoid possible unpleasant consequences.
How to add Defragment in the right-click menu Windows 7