If you have recently dropped to Windows XP or Windows Vista in favor of the Windows 7Most likely you have not "adapted" completely new characteristics of it and still have a tendency to look for certain features of the old OSwhich, by default are non-existent in the new operating system.
If you used to work with Quick Launch and you feel the lack in it Windows 7, in this article you will find all information necessary how you can create your own, the only one Quick Launch toolbar to make the new system a little more friendly and accessible.
How to create Quick Launch in Windows 7?
First we create a folder in My Documents (C: Users My Documents) Which we will denote Quick Launch Toolbar (Although this folder name and location may be different, it will be easier to identify later if you follow the directions above)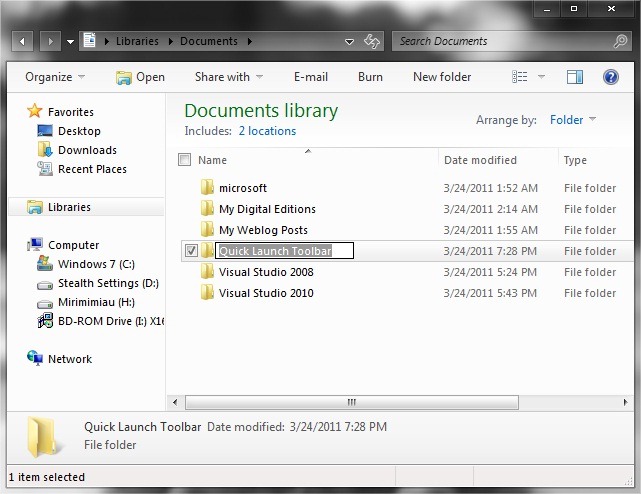 then open the newly created folder and add in it shortcuts for applications / programs we use most often (drag & drop) And we want to have on hand anytime (for starters is enough to add only a shortcut, and later will add them to the others)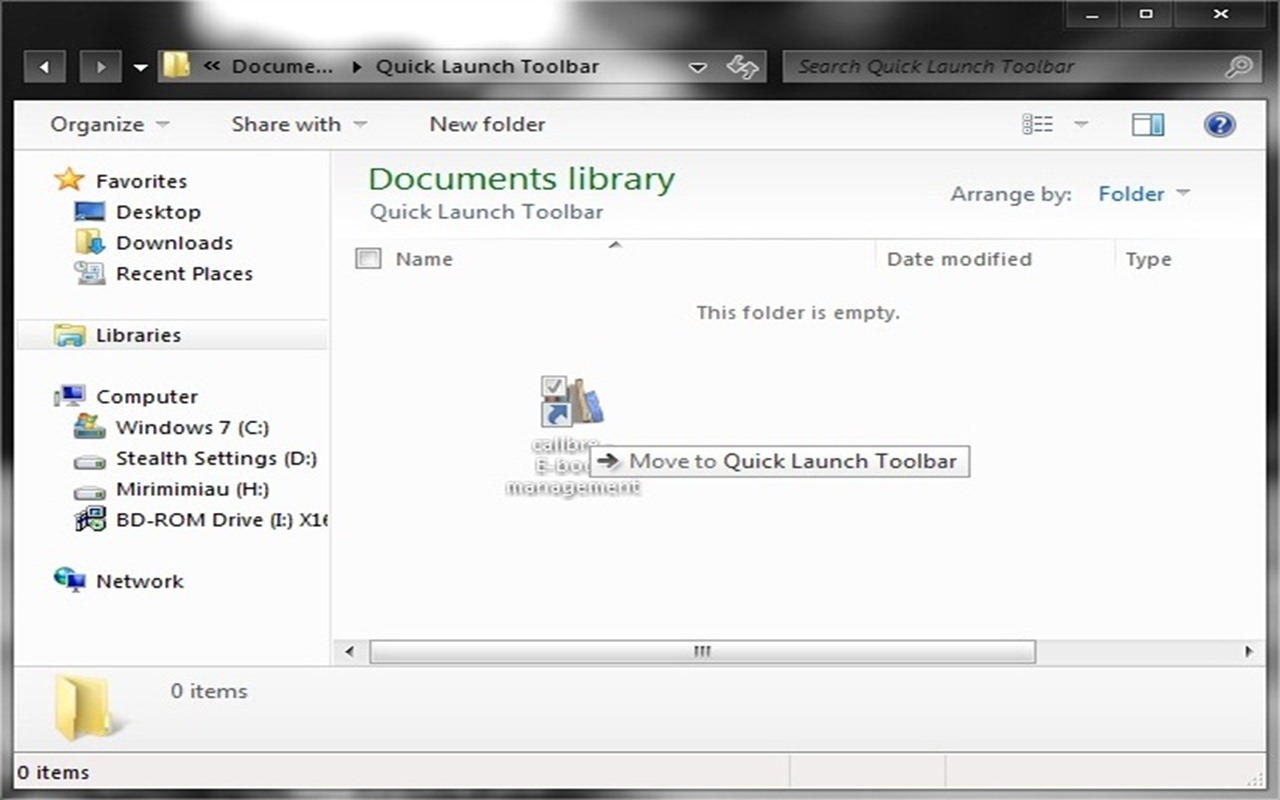 Right-clicked Taskbar and clear Lids TaskbarThen give the mou right-click on Taskbar, Select Toolbars> New Toolbar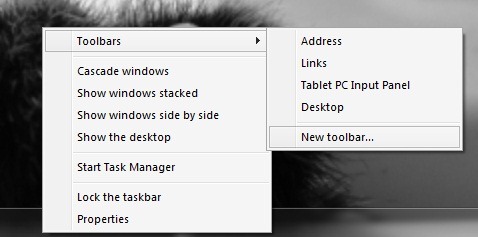 then navigate to the folder Quick Launch Toolbar created My Documents and we click on Select Folder (Or the folder created for this purpose, the location chosen for "storage")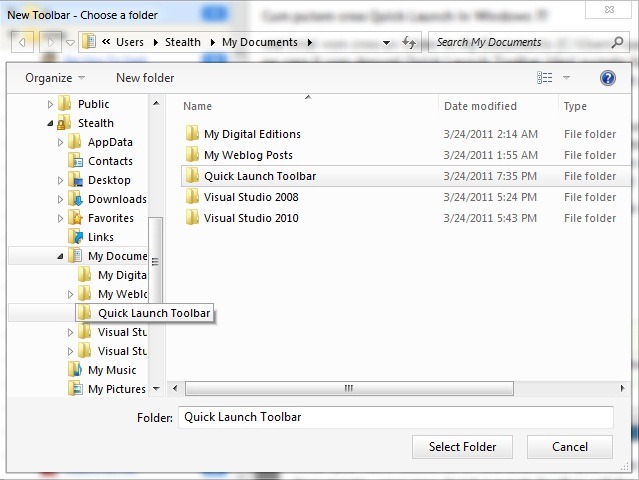 to make Quick Launch created the simplest to use, right-clicked it and deselect Show Text si Show Title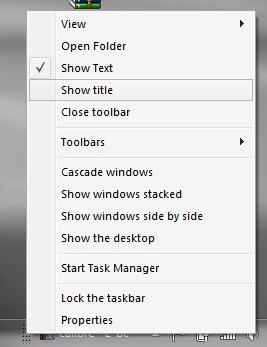 then add it all shortcuturi folder that you want them

Enjoy Quick Launch! : D
Note: Same as in Windows XP, Quick Launch can be moved to the right or left Taskbar(default Windowswill add it to its right). To avoid accidentally "hanging" with the Quick Launch mouse and to avoid having to repair or recreate it, right-click on Taskbar and select Lock Taskbar.