Many of us have had to develop a work presentation to be integrated text and images. In the following we present the steps to follow to create a page with text and images beautifully integrated.
Typed text for this work and then select the tab Insertion - Picture - from file, image we have saved on your computer and want to integrate into the document.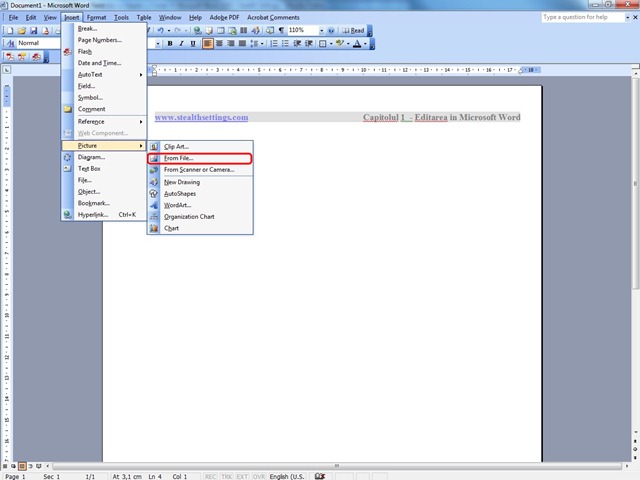 After I built the image in the document will have to establish her position and text size. This is done by double clicking on the image Format Picture, where you can define the dimensions of the image, the border, the position of the page and the face of the text.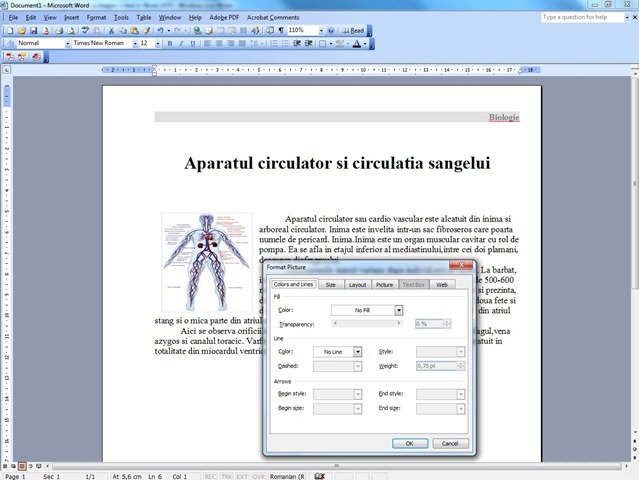 Changing the image size can be made by drawing with mouseThe edges of the image marked with circles, for easy page orientation perspective.
Also, an image can be attach Hyperlink to another page in the document, the E-mail or to a website with more information about the image, selecting Hyperlink right click on the image.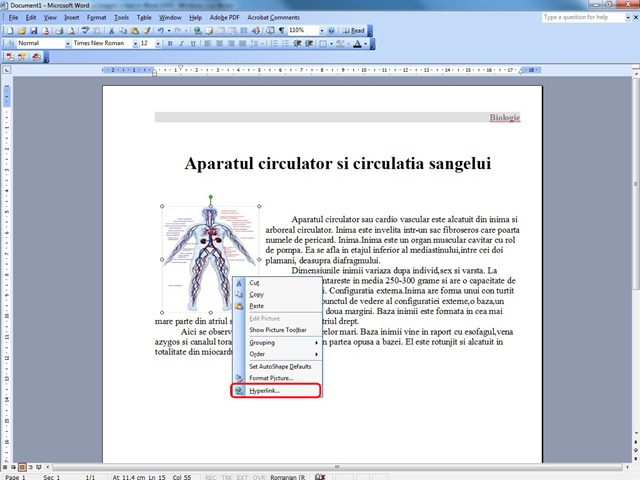 Images inserted in this document will be integrated into the original files we are required of them. It is recommended that they be resized to lower resolution to not load the document (when required dozens of images in the document).