The most recent Feature Links added Soca network Faebook is able to include custom emoticons in user statuses. Those who are interested in finding out how I can do this, the information below will be definitely helpful.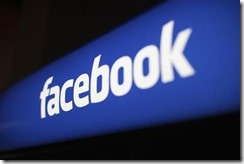 Add emoticons in statuses on Facebook
log on account Facebook, Then click on the field under Update Status (Status of Construction if you are Timeline)
select smiley icon under "What are you doing? "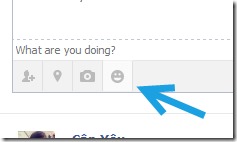 will display a list of custom statuses from which you can select Type of status you want (feeling, Watching, Reading, Listening To, Drinking, Eating), For emoticons, select feeling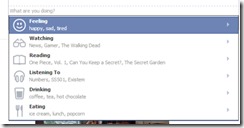 if you can not find emoticon which to express the feelings of the time, click on the option Add your own, Available at the end of the list (this option is available for other types of statuses)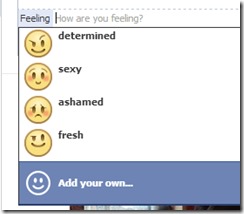 after clicking on Add your own, Type in the desired status assigned field then click on your custom status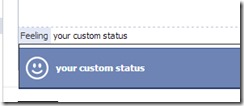 status will be displayed after the field Status of Construction, Give click on the smiley for the change in the desired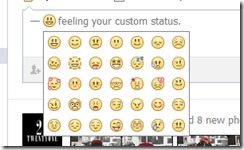 then click on Post to publish new status with emoticons included.
Enjoy!
STEALTH SETTINGS - How to add emoticons in Facebook status updates
How to include emoticons in Facebook statuses