Perhaps there are enough users Windows 7 not satisfied default size of handwriting / font in this operating systemReasons more or less varied (most likely care). If you are in a similar situation and want to customize default font size in Windows 7 (Whether you want to enlarge or to shrink), you can do this very easily by following the instructions below:
right click on any free port on desktop and select Personalize displayed menu (also can open control Panel > Appearance and Personalization> Personalization)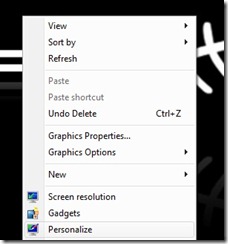 in the upper left corner of the open window click on display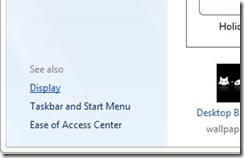 if you want to use a larger font size, select Medium (125%)
If you want to customize the font to other dimensions, then click on Set custom text size (DPI) in the left pane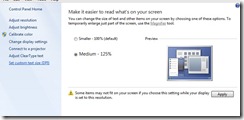 select percentage font size then click on OKThen on Apply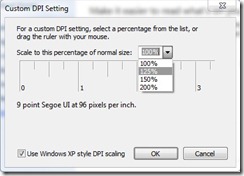 You will be asked to give Log Off for the changes to take effect, and after you login again, you will see that font size will be adjusted according to the new settings.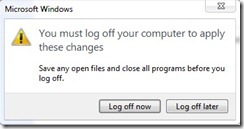 If you are not satisfied with the changes, you can resume steps above until you reach the desired size.
How to change the default font size in Windows 7