If you frequently use two or more Gmail addresses, You are already familiar with the fact that you can not login simultaneously multiple accounts using the same browser (When trying to login to a second account, you are instantly logged out first), but opening a different browser.
You are trying to access Gmail with Google Account the Following:
adresa_office@gmail.com

However, you are already signed in as:
adresa_personala@gmail.com

You Can either cancel this request, or switch to a new Google Account to access Gmail.
For those who use only two Gmail addresses, not necessarily a problem two browsers running in parallel (Probably still do this even when not check emails), but if you use 3 or more Gmail addressesThings get complicated (depending on how many browsers you need: D).
To be able to login multiple Gmail accounts simultaneously using the same browser, Log in Gooogle Accounts (Using any of your accounts), then click on Account Settings.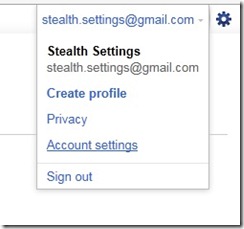 Sub Personal Settings click on Edit into law Multiple sign-in.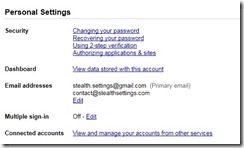 Select On - Use multiple Google Accounts in the same web browserThen check each box below this option to confirm and click Save.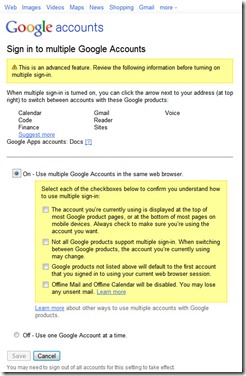 Then click on Switch account and you will see the option Sign In to Another Account. Also you have option to log out simultaneously on all Gmail accountsRegardless of the account you are logged.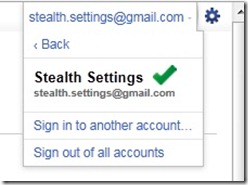 Remember that Not all Google products support this feature. Multiple sign-in works for Google Code, Calendar, Finance, Gmail, Profiles, Reader, Sites, Voice, Docs (Google Apps accounts only) and Google Web Search.
Note: For more information about Multiple sign-in, go to Google Accounts Help.
How to connect to multiple Gmail accounts in the same browser