Curriculum vitae known more in the shorter version, CVIt is a brief summary of skills, education and work experience and professional achievements of a candidate, designed to attract the attention of an employer. CV is a marketing tool used by a candidate they can secure a place and the next stage interview. In most cases the first impression that employer and a candidate form after following CV is the final and therefore resume is the most important tool in the hiring process, the interview having only serves to confirm this decision.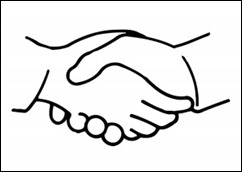 Important: CV loses its importance if it is not accompanied by a letter of intent. This is a preface to CVacquis and is designed to highlight the strengths of the candidate for the post for which apply to individual addresses of the person in charge of hiring and contains data about the job in question, how to be contacted and the source from which he learned about that job.
CV should contain general information about a candidate essence and should be tailored to the specifics of the job you are applying for, ie its contents have to meet employer expectations, considering it if I were properly understood demands. It is very important in developing your resume to attach importance to not only fund: biodata, professional, achievements, and form what concerns the presentation, spelling.
The quality standards of a CV:
Dimensions. A young candidate who has little or no professional experience is sufficient page, but should not exceed more than 2 pages for those with years of hard work and professional experiences.
Typing. Text must be airy, beautifully situated in page si subparagraphs aligned by category for easy browsing of the information contained therein.
Paper.It is recommended to choose a quality paper, white A4 format (21 × 29.7cm) of medium thickness 80-90gr / sqm. The same type of paper will be used and cover letter that will accompany your resume.
Edges. Respect 3-4cm edge on both sides of the paper: in left and right eventual filing for observations or mentions of the employer.
In the following we present the stages of realization of a CV:
Identity and contact information:
If you have multiple name switch to avoid them all. name capitals must be on one line. Address contain all the data necessary for an eventual written response by mail (Enquire for your new zip code). Birthday recommended for people who are not in first youth, in cases where it is an advantage in choosing proceed Job age. Heading Marital Status no additional comments can indicate married / unmarried / divorced / widowed. Avoid divorce formula being not to create the impression that family misunderstandings will take time. If you have children, indicate not only their number and age. Contact phone must be valid and specify in your cover letter that you can be contacted between the hours. E-mail address recommend you send your CV by email for any response in the same way.
Education:
If the candidate does not have much experience, it will focus on the period of study. Candidantul will start with the highest education level completed stating the year of graduation, and specialty institution. If you have multiple degrees in different fields, to pass only those that relate to the position concerned. Candidates with higher education, professional experience can not specify a secondary education attested if it is relevant to the applied.
Languages:
If we know one or more foreign languages ​​must be stated level of knowledge by several criteria: writing, speaking, reading you can be an asset in the selection of candidates.
Professional Experience:
Candidates without work experience will be deeper references to any temporary jobs that were occupied during the holidays or other events that have relevance to the applied field. The experienced professional will specify the period, the company he worked for, locality and function. Each of the jobs taken must be arranged in paragraphs and aligned for easy browsing during selection.
References:
Role references is to put weight on previous work experience and level of satisfaction were engaged on Children candidate. Before quoting people who could give references in your favor, make sure they are still in those positions and that you have left a good impression in the period in which you worked.
Hobbies, interests:
This part of your resume is optional and allows the employer to discover some of the candidate's personality: favorite sports, hobbies, etc.
How is a successful CV