Apple Notes - Application
Notes is application Native, found throughout deviceURLs Apple operating systems OS X si iOS. It can be considered a simplified version of applications OneNote si Evernote. Notes can save using text notes, Photo captureWe create shopping lists, lists "to do"And other notes.
All notes can be organized in folders and sync in account iCloud, which gives us access to notes on all the devices that we are authenticated to. Notes from Notes and the web can be accessed by visiting: https: //www.icloud.com.
Sync Gmail / Google Notes in iOS Notes app
Users can be sincronizene memoirs of the iPhone and iPad Notes app on account of iCloud.com. Google offers through gmail a system similiar "Notes"Where we can store the notes.
Notes stored in Gmail can be synchronized on the iPhone and iPad Notes app by simply adding Google account on the device and selecting option sync Notes. How can we synchronize Gmail on iPhone and iPad Notes? Very simple.
1. open "Settings"IPhone and iPad, are playing up to"Mail, Contacts, Calendar"Identify and open Gmail Account / Google (Suppose it is already added to iPhone or iPad).
2. Active sync "Notes". (Img. 4 above)
After enabling "Notes" syncing for your Gmail account, open the Notes app. In the "Folders"We notice that the Gmail account has been added, in which all the notes appear.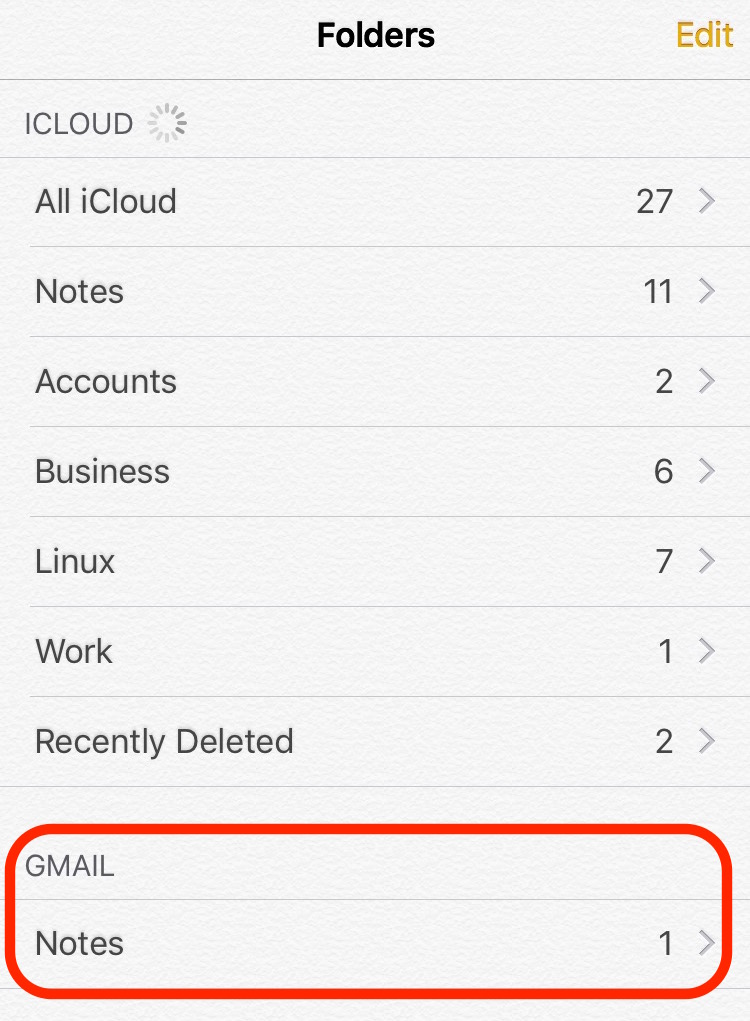 All the notes Gmail> Notes will be synced to the iPhone and iPad, where it can be edited, deleted or new additions notes.
Sync Gmail / Google Notes in Mac OS X Notes App
Sync Gmail Notes on Mac OS X is mostly done in the same way as on your iPhone or iPad. There is only the settings menu interface. Supposing we already have Mail Gmail account set, Contacts, Messages and / or Calendar pe OS X, Go to System Preferences > Internet Accounts > gmail / Google. tick syncing "Notes"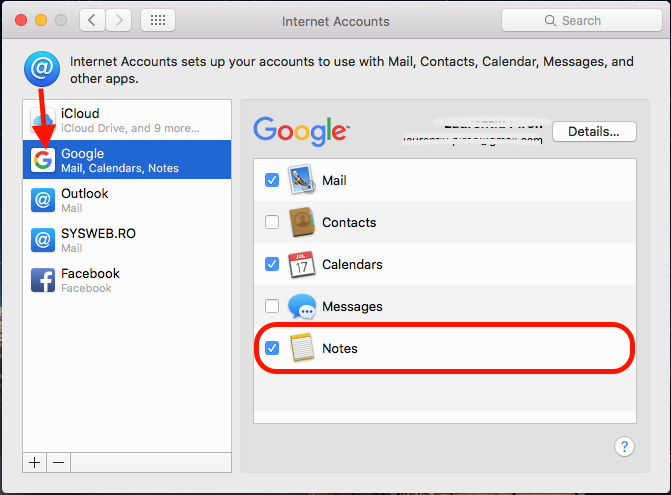 After this step, notes in Gmail Notes will be present in the Notes app on Mac OS X, where we can edit them, add new notes, or delete them.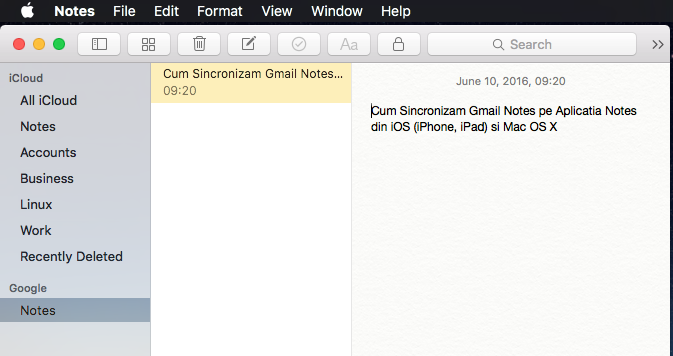 With the release of iOS 9, Apple has made significant improvements to the Notes application on iOS and OS X. The ability to create checklistATVs (you can tick boxes) numbered list (List numbering) bulleted listThe opportunity Insert photo file notes written inside, handwriting and drawing the touch screen-community, and perhaps the most important feature of the latest version of Notes is notes the possibility to secure with password.
Notes is a wheat applicationDeveloped by Apple and implemented on all operating systems iOS and OS X.
How synchronize Gmail Notes on Notes app on iOS (iPhone, iPad) and Mac OS X