For users OS X (MacBook Pro, MacBook Air) hard disk space It is often a problem.
The new generation of MacBook wine SSD Hard Drive de 128 GB, 256 GB si 500 GB for those who can afford. Between two identical MacBook storage system but the difference from the 128 256 GB, the price can be and several hundred euro. Apple relies heavily on installing applications on the SSD, and personal data stored in cloud, external hard drives or network storages.
If you do not intend to upgrade or invest money in hard direve external sites and subscriptions to cloud sites, it is good to have a good management as of the data stored on the hard drive Mac.
The easiest way to keep free space on your hard drive is to get rid of the data that we are helpful. Data / fisirele that we dispense primarily are caches.
OS X operating systems keep three types of cache files. System Cache (cache made by OS X components), User Cache si browser Cache. In the next steps will show you how to delete these files from your hard drive to reduce the space occupied.
Delete Log Files and Temporary Files in OS X - System Cache Browser Cache and User Cache
Files "cache" files are created in special applications and operating system. When an application is launched, it is saved on the hard drive of files that to help a future release them and increase execution speed. In the same way they are and browser caches. When you visit a site, some content or computer will download in the form of cache. Such as future access to that site, it will load much faster because some files that compose it come from your hard disk.
Many times it happened that an application cache to be corrupt and to give application errors at launch or execution of a certain Comnea. This is another reason why it is recommended to periodically delete these files.
Let's see how to erase cache on OS X without the need to buy and install any software.
1. We use the Finder to get to the folder in which are stored on the hard drive System Cache Browser Cache and Cache User.
In the menu bar Finder We are going to "Go"Then"Go to Folder... ". You can use genuine in Finder and keyboard shortcut Shift + Command + G.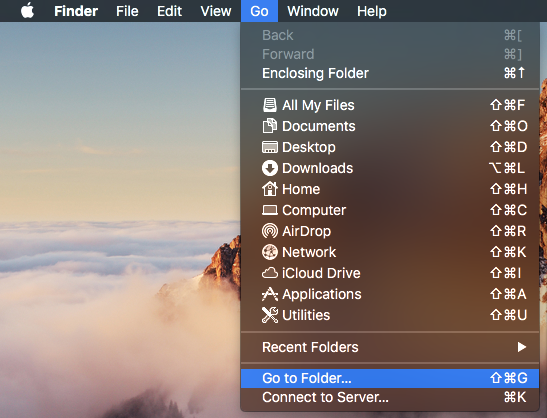 2. In the box that opens type the path (path) of the folder cache.~ / Library / Caches and press Go or Enter.
3. In Cache folder with the command select full content Command + A and then drag the file into the Trash folder. You can certainly press "Back / Delete" to move them directly into the Trash.
It is a good idea before you delete them to make sure a backup them on a DVD or a memory stick.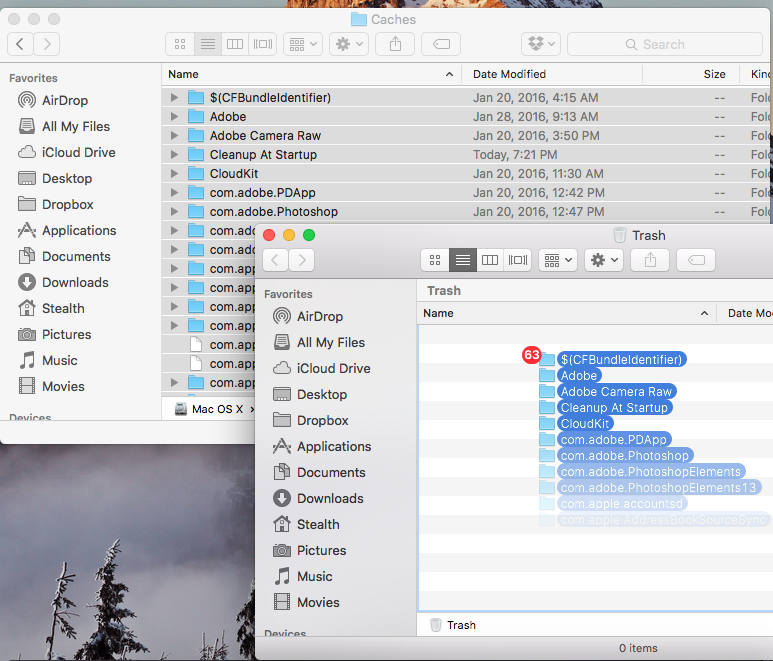 4. Empty the contents of the folder Trash. Finder menu> Empty Trash....
In our case, the volume of the Cache folder was a little over 1 GB, but we are talking about a two-week OS X El Capitan system that has not really worked for a long time. As time passes, this folder increases its volume and the hard disk space is getting bigger. After all, for an SSD of 128 GB maximum capacity,1 GB already means a lot.
Besides this method can search in Apple App Store applicationsHDD Cleaner that helps you easily delete caches both the operating system and applications as browsers installed on OS X.
OS X Hard Disk HDD / SSD Tips and Hacks
Clean HDD / SSD OS X for more space (iMac, MacBook Pro, MacBook Air)