When you buy a computer cu Windows preinstalled (OEM), It comes bundled with multiple third-party applicationsInstalled in system Computer maker. In most cases, these applications are Designs Limited or programs not relevant to users (hence the name bloatware). Manufacturers also add to them and their own programs that are not needed for Computer Operations.
Manual Uninstall a bloatware programs which come bundled with a Windows preinstalled often require time users do not want to lose him. Decrap is a free application which automates uninstall programs not relevant, these users can clean your computer with just a few clicks.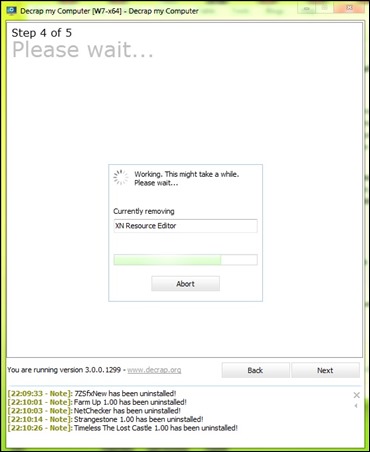 Decrap is available both installer and that portable version (No installation required) and can be run in automatically (Uninstall is done without confirmation users) or manual. It is recommended though Manually running applicationSo that users can select the programs you want to uninstall, as in automatic mode it is possible to uninstall programs or files needed for proper functioning of the system or that users might need later.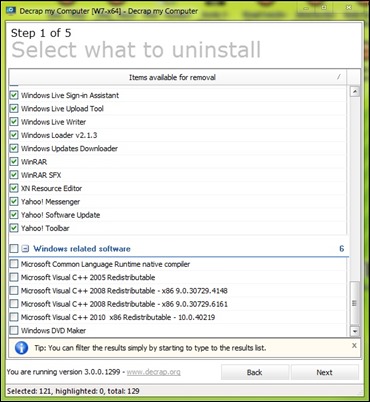 Decrap bloatware programs divided into several categories:
programs that start automatic
shortcuts Desktop (usually these are links to various web pages)
-items in Start menu
third-party software (Which lists all non-Microsoft applicationsThey are selected by default for removal)
programs / utilities related to the system Windows
Recommended application users creating a Restore Point before use, because they ensure that there are no unpleasant consequences. It is also important that you check each category above to deselect all programs / files / tool sites they want to keep them in your system.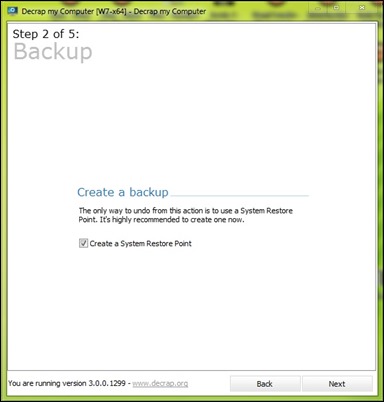 Decrap can run all uninstalerele selected programs background, Or display interface for each of them so that users can have more control over uninstall process. Further scans registry system to clean any traces left by uninstalled programs (Users can select whether they want them to be clean).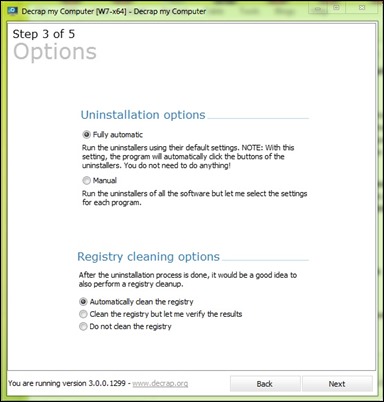 Note: Although the program can be used on any Windows system, it is recommended on systems pre-installed immediately after buying computers.
STEALTH SETTINGS - Remove Preinstalled apps from Windows OEM systems with Decrap
Clean Windows OEM systems with preinstalled applications Decrap