To launch Windows 8, lock screen (Lock Screen) Operating systems Windows available were not too many customization options, Being resumed only possibility to change the Profile pictures of users and 's background (The latter being possible by means of tweaks of file system). For The Lock Screen systems Windows 8 si Windows 8.1 but, microsoft was added a number of such options, such as the activation of a slideshow of images or display Calendar, to alarm and other applications installed the system.
If you are using Windows 8 or Windows 8.1 and want to have more customization options for Lock ScreenWe recommend to use third-party application Lockscreenify, Available at download in Windows Store.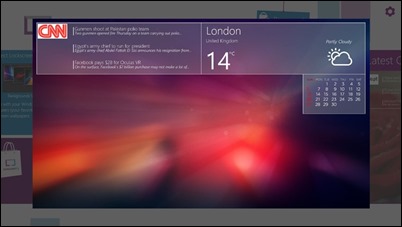 after installing Lockscreenify, The application will display a set of first instructions to help users to create their own custom lock screen; then they can start 's lock screen customization clicking on the tile Configure my lockscreen displayed in the main window of the application.
The first step to customize Lock Screen Windows 8 / 8.1 cu Lockscreenify is to select a template of the application provided.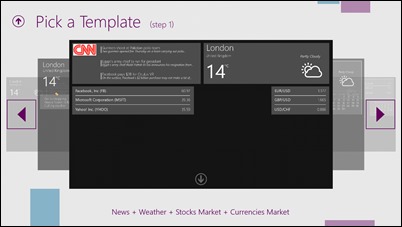 then select installed applications the system or Web services you want to use them as source the information displayed in widgets included in the template selected for lock screen (Eg if your selected template includes a weather widgetWill need to enter current location for correct display of information about the weather).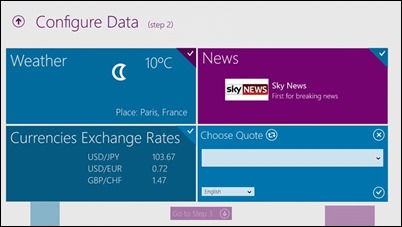 Regarding background for Lock Screen, The app gives users three options: solid colors, Fixed wallpapers provided by the application or the ability to change wallpaper according to weather conditions weather.
After selecting the 's backgroundYou can see a preview of the lock screen's by clicking on Preview displayed at the bottom of the application. Then, to allow the application to run in the background and to automatically synchronize the most recent widget, click on Configure LockScreen (Shown in preview), and then click Allow.
And ready. After you make necessary settings, The default Lock Screen your system Windows 8 / 8.1 will be replaced with Lock Screen custom, Configured with Lockscreenify.
Download Windows Lockscreenify 8 / 8.1 (via Windows Store).
Note: Lockscreenify is available in two versions: one free, which displays advertisements, and a premium version (no ads) that cost $ 6.
STEALTH SETTINGS - Customize Windows 8 / 8.1 Lock Screen with Lockscreenify
Customize your Lock Screen in Windows 8 / 8.1 with Lockscreenify