Sometimes, no matter how much storage space I have available on their computersIt's still not enough. Also, many users are using increasingly more online storage services (dropbox, Google Drive, Amazon Cloud Drive, SkyDrive etc.) backups or to store various types of files (which enable them to access these files dn any location on the computer or Mobile different).
If you do not have much space available on Hard Drive and want to download some files (regardless of type) on InternetOr if certain files that will download them just want to store online in in cloud (Download to your computer and upload back to the cloud can mean both wasted time and unnecessary use of tape), you can now save them directly into dropbox with a extensions for Google Chrome browser, named Download to Dropbox.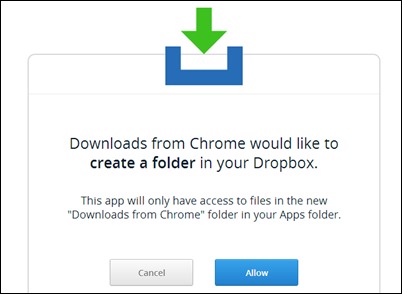 after installing Download to Dropbox extension for Google ChromeIt will display a icon in toolbar browser. To authorizes extension to access your Dropbox account (it will only have access to the folder Downloads from ChromeWhere the downloaded files will be saved with extension), click on that icon (you will need to login first).
Then right click on files online that you want to download and click dropbox.
Success!
Download to Install Dropbox (Chrome Extension).
STEALTH SETTINGS - Download files directly to Dropbox using Google Chrome
Download files directly to Dropbox using Google Chrome