With official launch of Windows 8, microsoft launched a new set of issues for new operating system, Available now for download on the official website Windows Personalization Gallery.
Official Microsoft themes for Windows 8 contain the same as those for Windows 7, backgrounds desktop custom colors for Windows elements and sounds. In addition, new gallery of themes, users can preview all images contained in a theme before you download: just click on the link Details displayed in the preview theme name.

New topics Available for Windows 8 are: Bridges Panoramic, Panoramic cityscapes, Creepy cobwebs, hummingbirds, Horizons Panoramic, Panoramic Forest, Iceland, Mustangs, Majestic Mountains Panoramic, Swedish Autumn, Panoramic Waves, Swedish Winter and Summer Swedish Polar Bears.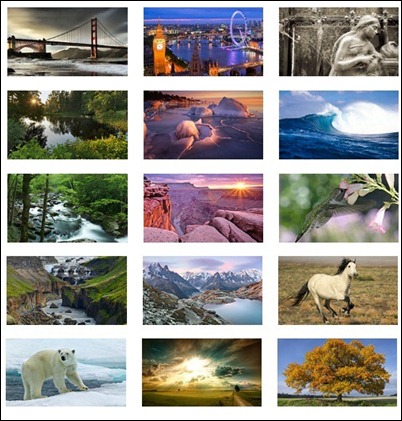 Although Microsoft announced that Windows 8 homework will not be used on Windows 7, they having a different extension, namely . Deskthemepack (They can not be installed even if you rename the extension to . Themepack) 7 Windows users and they can download and use new themes, following the instructions described below:
download one of the themes for Windows 8
download and install (if you have not already) application 7-zip (free)
Right-click the theme file, select 7-zip> Extract Files theme and extract the contents into a new folder desktop. You will get a file .theme and a folder named DesktopBackground
Right-click the Windows desktop and select 7 Personalize from the menu. In the new window click on Desktop BackgroundThen click on the Browse the right to Picture location and navigate to the folder DesktopBackground extract file for Windows 8 theme. Check wallpapers you want to use in the theme, then click on Save Changes.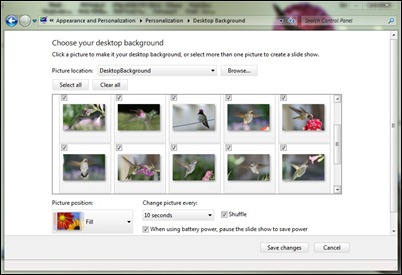 back window Personalization click on Windows Color and select the color you want to use the theme, then click again Save Changes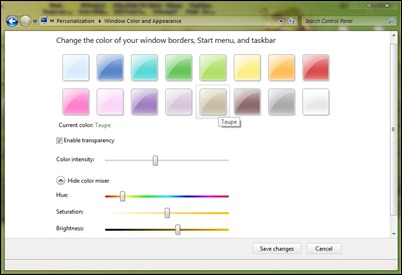 Right-click and select theme created new Save theme for sharing. Theme will be saved with the extension . Themepack and can be used both in Windows 7 and also Windows 8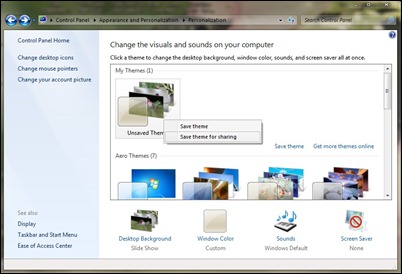 Note: The above tutorial does not work for homework panoramic pictures.
STEALTH SETTINGS - Download official Microsoft themes for Windows 8
Download Microsoft official themes for Windows 8