Often when surfing the InternetWe ask ourselves if privacy (privacy) We observed. To protect the interests of users, most Web browsers added option In Private browsing / Incognito.
users Firefox have the ability to turn on in Private the browser settings whenever you want to visit Web pages that could "evade" information Presona visitor. But In Private browsing Standing is not recommended, especially for users who frequently visits sites that have created accountsAnd its activation and deactivation in such cases can become irritating (especially if we are contra-time) or be completely forgotten.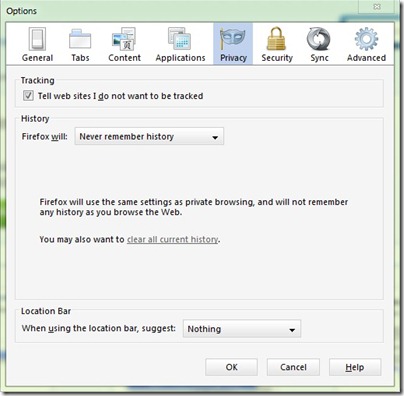 Open In Private Browsing Fashion is a add-on for Firefox allowing users to open various links in the way Private directly from the right click menu without the prior activated option.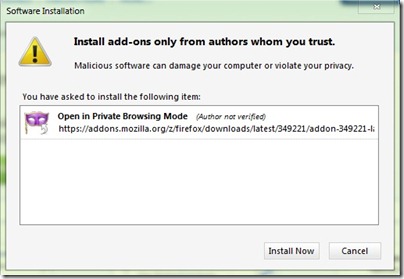 For example, if we have an open Firefox window with multiple tabs active, and private browsing is enabled, you can open a link in private mode browsing in a new window Right-clicking and selecting link Open Link in Private Browsing Fashion.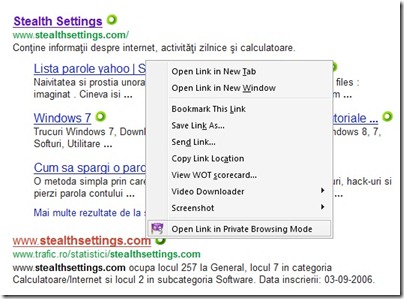 Download Open Link in Private Browsing Mode (Firefox Add-on)
Clicking on the button back In the open window in Private mode, we are advised that Firefox will not keep any search history, for pages / sites accessed, for downloads made, cookies or temporary files.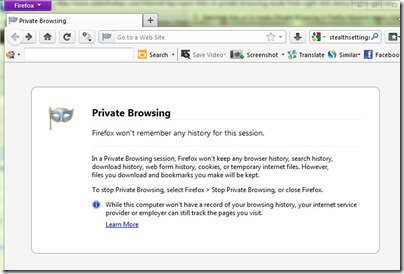 Also it specified and how can we stop In Private browsing mode (Click on Tools in Menu bar and select Stop Private Browsing menu displayed).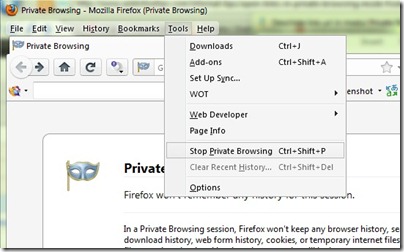 Note: Menu Bar in Firefox can be activated in Options (Firefox> Options> Menu Bar)
STEALTH SETTINGS - Open links in Private Browsing Mode in Firefox using Right-Click Menu
Open links in Private mode Browsing in Firefox using the right-click menu