With the launch OS X El Capitan, Apple has also introduced a novelty security si protection OS X operating systems in front malware or other types of viruses that aim modifying system files. System Integrity Protection (SIP)Known as the Rootless Mode, reduces vulnerabilities and the possibility that malware can penetrate and modify sensitive macOS files. Basically, this new feature does not allow any user rank, be it Administrator, to modify system files.
It is recommended that any macOS user keep the rootless mode (SIP) enabled. There are, however, several applications that want to modify system files without causing instability. In order for them to run, the user will have to disable SIP, even if they do not recommend doing so. Turning off SIP in particular requires applications that help us bring Interface changes (IU) and tweaking applications.
Deactivation and Activation System Integrity Protection (SIP) on macOS
disabling System Integrity Protection (SIP) following a few simple steps is made of this tutorial for MacOS.
1. We restart OS X and keep pressing the "Command + R". This helps us get in Mac Recovery Mode.
2. Once in Recovery ModeWe go to the post "Utilities"And open the application"Port"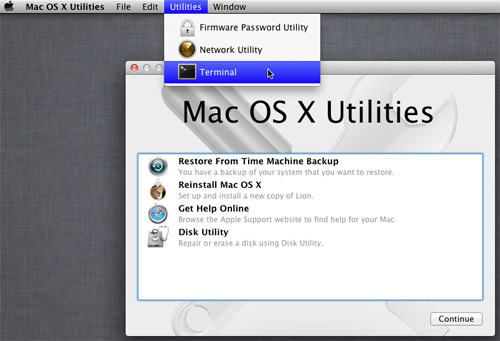 3. In Terminal, we write and execute the command line: csrutil disable
4. Once in Terminal posted: "Successfully disabled System Integrity Protection", Let's go to the logo Apple if we restart macOS / OS X.
To reactivate SIP, we repeat the steps in the tutorial and execute the command line: enable csrutil.
System Integrity Protection is only available on the OS X El Capitan and other operating systems. macOS Sierra will come with this included feature.
SIP restricted folders and files:
- /System
- / Usr
- / Bin
- / Sbin
– Pre-installed applications of OS X.
Deactivation and Activation System Integrity Protection (SIP) on macOS - Rootless Mode