If you use operating system Windows Vista and have a HP, Especially one All-In-One, Then you probably noticed that once a week "blooms" on the monitor PopupThe (irritating as complete) User Account Control requesting permission to run a Update Hewlett Packard called hprbupdate.exe.
The problem is that HP drivers include default, some updates, but these updates require Administrator privileges to run, in addition, updates are not even for drivers, but for help and support.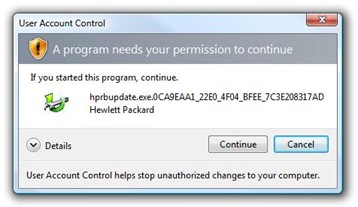 To disable this popup, you will need to run Configuration Tool directory:
C: \ Program Files \ HP \ Digital Imaging \ Product Assistant \ bin
Then launch hprbui.exeIe Hewlett-Packard Product Assistant UI.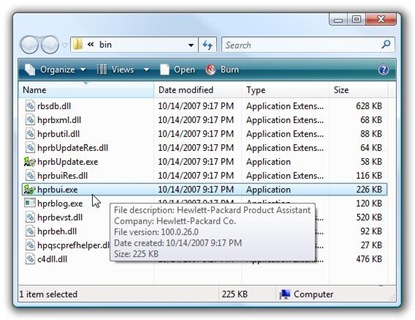 Once you open that window, click on Preferences left panel.
Then, check Disable Notifications si Disable Solution Updates from Basic Settings, and click the Save.
Disable Help Content Update

Open HP Solution Center, then, at the bottom of the window, click the button Settings.
Then, in the window Other Settings, Hover your mouse over the button and choose Other Update Preferences menu displayed.
Now uncheck Enable help Contents updates automatically.
And that's it! This disturbing update will not appear on your screens ;)
Disable HP Driver UAC Popup Update in Windows Vista