most uninstallerelor for Android displays installed applications in either system AlphabeticalEither chronological order they have been installed. AVG Uninstaller is a application new and free for Android which enables users to select applications that you want to uninstall by how often they are usedCate mobile data (Internet) they are using, how much Low battery or how occupy space internal memory or external Android device.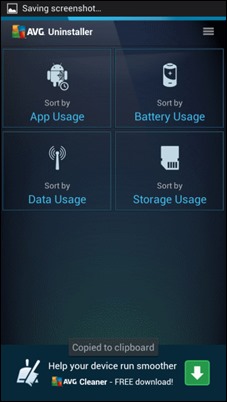 How does AVG Uninstaller?
Sort Uninstaller AVG installed Android applications 4 categories:
App usage (Analyzing applications to identify how often and how much they are used)
Data usage (Lists applications that connect to the Internet most often and consume most mobile data)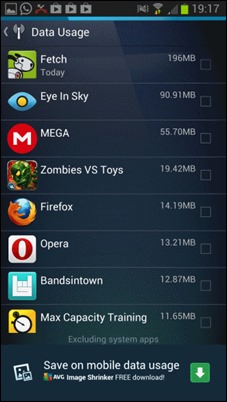 Battery usage (Lists applications that consume most of the battery of the device)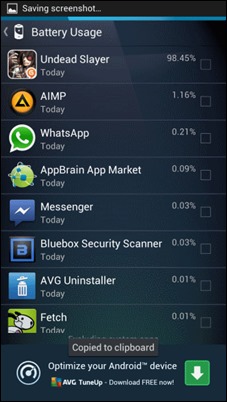 Storage usage (Lists applications that occupy the most space - individual - in internal or external memory device with Android)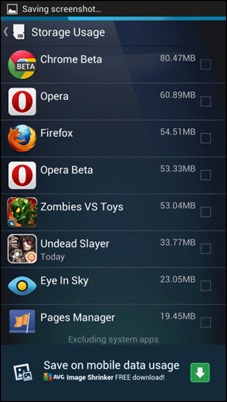 Based on the informations displayed AVG Uninstaller about applications installed on Android, users can free space on the device (Uninstalling applications that occupy much space applications that are not used and taking up space for nothing) save battery si reduce your mobile data consumption (Uninstalling applications that consume a lot, both battery and data) and also can learn and what applications connect to the Internet (At least for information).
In addition, users can set their own parameters according to the AVG Uninstaller to suggest that applications must be uninstalled (by default, the filter suggest to uninstall applications that have not been used at least one week and that higher 2 MB). The application offers to suggest weekly which applications must be uninstalled, the option can be completely disabled or whose glimpse can be modified (fortnightly or monthly).
Download AVG Uninstaller (via Google Play).
Note: the system or the applications that were installed are not displayed Play Store AVG Uninstaller. Also, such information can not be displayed retroactive application will have to wait at least 3 days for AVG Uninstaller to properly determine which category include applications.
STEALTH SETTINGS - Uninstall Android apps based on daily usage, data usage or storage usage
Uninstall applications from Android depending on how often they are used, consumed or how many data occupies space in system