One of the biggest complaints of users Windows is that every time you use uninstallthe integrated er in the system to uninstall an applicationIt leaves some "memories" after usually being about settings / preferences of users for that application, which can cause some errors when we want to Reinstall the, Or can give conflicts with other applications such as the removal. Therefore, most users use third-party applications To uninstall applications in the system, just to ensure they do not leave any traces (in files or Registry) After uninstallation.
Such an application that allows users Windows sa completely uninstall any application installed in the systemIt is also Geek Oneinstaller.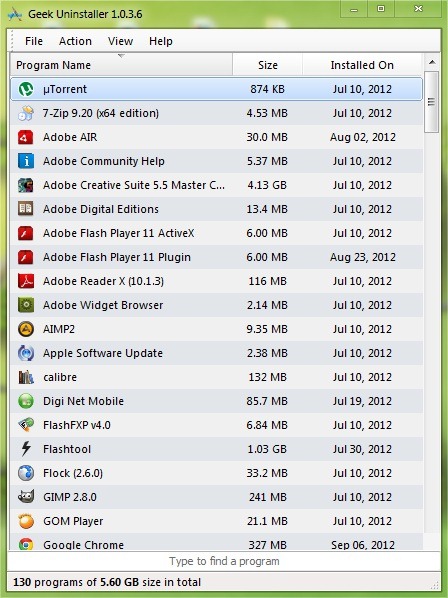 Interface Geek Uninstaller is very Simple making it easy to use for any type of users. One of the great strengths of the application is that not installed (is portable) And after it started, quickly scaneza system to identify installed applications that then lists them in the main window. It also has an option of SearchSo, if you have many applications installed on your computer, you will not have to waste time looking for the one that you want to uninstall, but he just write name to identify it. Once found application, right click on it and select Uninstall the menu.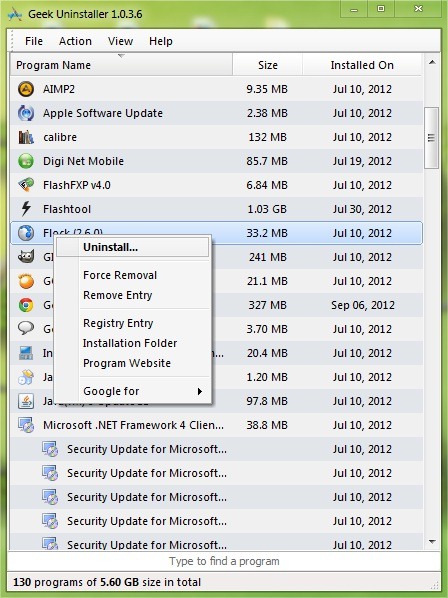 Geek Oneinstaller also has an option to Force RemovalThat will scan Window Explorer-ul si registry locations to identify any file si register related to the application you want to uninstall (right-click menu you can open locations where they are).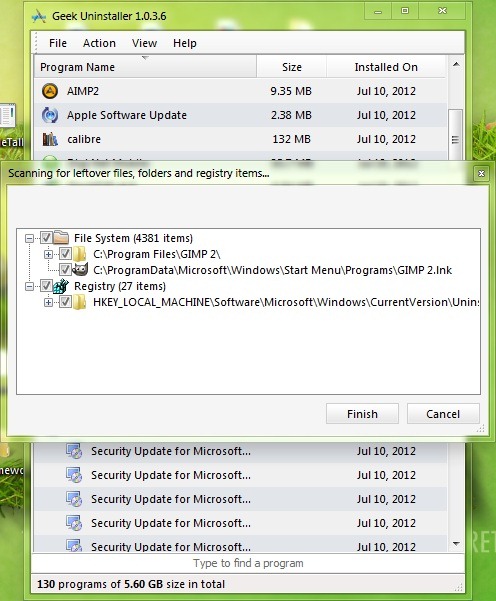 Be careful before deleting these files, create a back up the registry and a restore point for the operating system (being a portable application, Geek Uninstaller does not have the options to create backups and restore points) to avoid possible consequences unpleasant.
Note: Free application. Compatible with Windows XP, Windows Vista, Windows 7 and Windows 8.
STEALTH SETTINGS - Ainstall Any Windows app with Geek Oneinstaller