Apple recently published a update consistent for MacBook, MacBook Pro, MacBook Air si iMac. All modelele that supports macOS Sierra.
macOS Sierra 10.12.4 Update
Updatecomes with performance improvements, compatibility fixes and increased security, which Apple puts a great emphasis.
News macOS Sierra 10.12.4
- Night Shift is present now on MacBook, MacBook Pro, MacBook Air si iMac. Introduced since iOS 9.3 on iPhone si iPad, the function that allows changing the temperature of the light vibration, is now also available on Mac.
This option is available System Preferences > Displays > Night Shift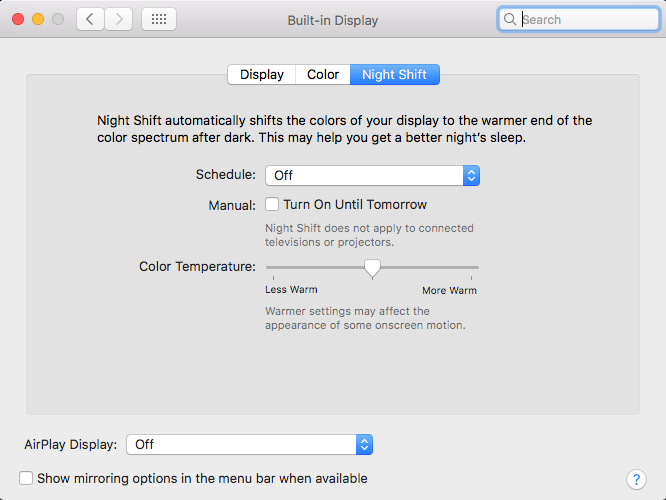 - Crab He is now able to say scores cricket, the time of the matches, statistics and names of the players, as well as the International Cricket Council. Not at all interesting for users in Romania. Anyway, it looks like Apple although it has quite high sales in Romania, where there are many fans Apple, this does not matter at all to the company. Finally..
- Solving errors and problems when opening .PDF files in the Preview application.
– Add support for more formats RAW of digital cameras.
macOS Sierra 10.12.4 can be downloaded and installed through the App Store.