A year without launching the first day preview al Internet Explorer 9 (Ie it took place on March 16 2010) microsoft and finally launched final version (RTM) This Internet Browser. Praised as one of the fastest browsers IE9 had great success since the time of testing, version beta si RC registering a large number of downloads and also acclaim (and critics, obviously) from users.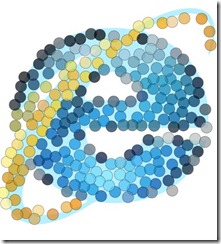 From characteristics IE9Specified in This article, Remember now just a few:
the possibility to secure web pages in Taskbar (Pinning)
tabs flexible
HTML5
easier navigation and faster (hardware accelerated browsing)
Download Internet Explorer 9 RTM (offline installers)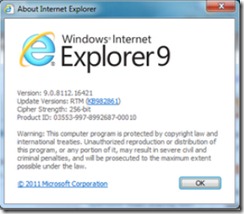 Note: IE9 is only compatible with Windows Vista and Windows 7. XP version is available.
STEALTH SETTINGS - Download Internet Explorer 9 final version (RTM IE9)
Download Internet Explorer 9 final version (RTM IE9)