Late last month microsoft version released 9.29.1973 a DirectX End-User Runtime. This gives users Windows updates DirectX 9.0 and the older versions of DirectX and can be found at download the official website of the company.
What is DirectX?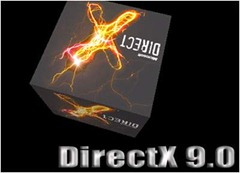 Microsoft DirectX represents a group technology designed to make computers that use Windows an ideal platform for running and displaying applications rich in multimedia, Such as Full-color graphics, video, animation 3Dand HQ Audio. DirectX includes security and performance updatesPlus many other new features and technologies that can be accessed by applications using DirectX APIs.
Pack your installation DirectX 9.29.1973 End user components include D3DX, HLSL Compiler, XInput, XAudio si Managed DirectX 1.1. DirectX Runtime (Direct3D, DirectInput, DirectSound) Is not part of this package, which is included part of Windows, so can not be installed or uninstalled. Updating the DirectX Runtime can be achieved only by installing the most recent Service Pack or the latest versions of Windows OS.
Installer DirectX End-User Runtime will not install DirectX 11 (Met default on 7 Windows OS) On older operating systems. Those who still use Windows XP will continue to use DirectX 9 (Or earlier), while users Windows Vista, To install and use DirectX will be 11 upgrade systems cu Windows Vista Service Pack 2.
Download DirectX End-User Runtime Web Installer v9.29.1973
Note: For Windows Vista (running Vista as the primary operating system) will first need to download and install the Platform Update for Windows Server 2008 and Platform Update for Windows Vista.
Download Microsoft DirectX 9.29.1973