With the launch Microsoft Office 2013 Public PreviewMicrosoft has launched OneNote MX for Windows 8. OneNote is a popular application for taking notes, included in Microsoft Office, And also available for iOS mobile operating systems si Android. OneNote MX for Windows 8 is optimized for Metro interface and for touchscreensWith specific design tablets with Windows 8, And is found to free download in Windows Store.
Once installed the application, log in with Microsoft account and will be connected with any OneNote notebook stored in SkyDrive on that account. MX running OneNote full screen and has beenidebar where the left can be selected and opened notebooks or notes previously created, and where users can create November notes.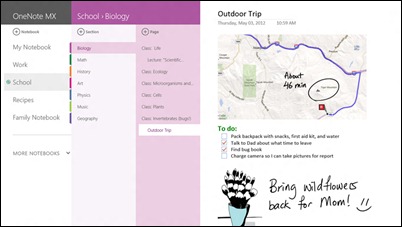 MX OneNote menu is placed in a specific hierarchy, namely first notebooksthen sections si pages. When the sidebar menu is not used, it can be hidden Available in the footer menu.
Probably the biggest surprise OneNote MX radial menuDeveloped specifically for tablet / touch-screens, with which users can add notes images directly from the camera or stored on hard drive tags, tablesCan give Easter various items or text and can add points for listing.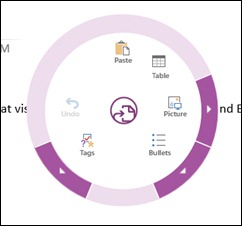 Each menu item has sub-items to be displayed only when the item that is selected. Also, their menu can change options depending on how it is used: for example, if you select some text in OneNote MX menu options will change in Font size, font Color, Font Size etc.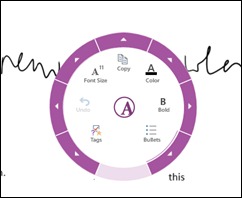 Although OneNote options and the MX is included Account Settings (Account Settings) that allows users add or delete accounts with OneNote synchronizes and that store notebooks or notesUnfortunately at this stage of the application (the preview), There can add or delete -items on that list.
for users Windows 8 interested to test this application, OneNote MX is available for download in Windows Store. If you fail to identify the application in Store (currently it is only available in English, Japanese si Spanish), You can use this link to download.
Note: OneNote MX is only compatible with the operating system Windows 8.
STEALTH SETTINGS - Download OneNote for Windows 8
Download OneNote for Windows 8