Nearly eight days after launch browser Opera Swordfish (Opera 11.10), Which seems to have been a success (over 35 million downloads), Opera launches pre-alpha version of the future Opera Browser (Opera Next). OPERA Wahoo.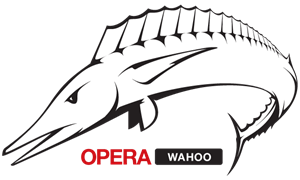 Opera Yahoo Wahoo is the code name (codename) in a future version of Opera (Opera 12), Which will be launched in the coming months it seems.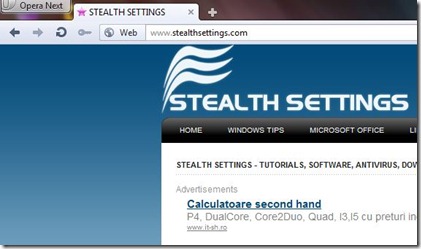 I tested Opera Wahoo several hours on different websites / web applications and I was pleasantly surprised by the performance. Cosume far fewer resources than current browser (Opera 11.50) and is quite stable for a pre-alpha version.
Those who want to test it can download Opera Wahoo on opera.com / next. The new browser can be installed in parallel with the current version of Opera. It comes with icon (shortcut icon) and menu buttons drawn differently than 11.50 Opera version.
Download Opera Wahoo:
Stealth Settings – Download Opera Wahoo - Opera Next.
Download Opera Wahoo! :) - Opera Next