If I'm not mistaken, Speed ​​Dial (Or shortcuts with icons New Tab) Appeared as default for the first time Opera. Browser which also has this on the new and improved versions, allowing better management and timing sites with mobile devices (phones, tablets, smartphones).
Pe Google Chrome if we want to use Speed ​​Dial will have to resort to extensionsAnd the Mozilla Firefox la add-on-hate. Extensions and / or add-ons Speed ​​Dial are few but in our opinion the most interesting is FVD Speed ​​Dial. extension provides a good managementConsumes less resources and is very customizable. Allows us to create and to open groups of links with one click, To change the order of web pages added to Speed ​​Dial, you change background image, to enlarge or reduce icons, To set the transparent iconsPlus many others.
Here are some screenshots of FVD Speed ​​Dial to work on Google Chrome.
Add page to Speed ​​Dial.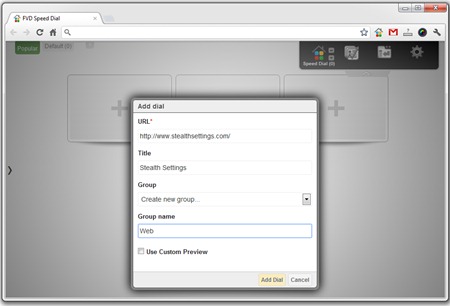 Opening in new tabs all links in a group.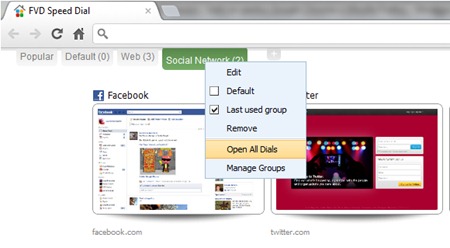 General Settings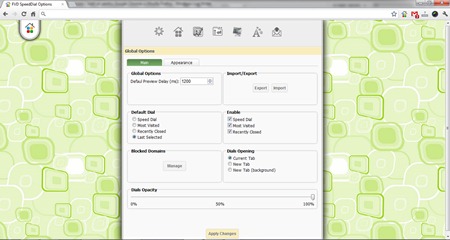 Customize Speed ​​Dial settings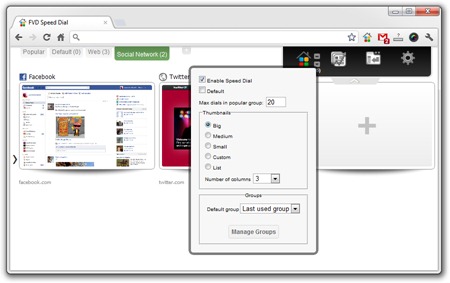 For Mozilla Firefox, FVD Speed ​​Dial offers the same options, is as complex and well thought out.
Download FVD Speed ​​Dial for Google Chrome – download link.
Download FVD Speed ​​Dial for Firefox – download link.
After installation click FVD Speed ​​Dial Configuration dialog box.
Stealth Settings – Download FVD Speed ​​Dial for Google Chrome and Mozilla Firefox.
Download Speed ​​Dial Extension / Add-on for Google Chrome and Mozilla Firefox